British Unions continue to work for freedom for Öcalan
At the annual conference of the General Workers' Union in Britain, a special session was organized for the Freedom for Öcalan Campaign".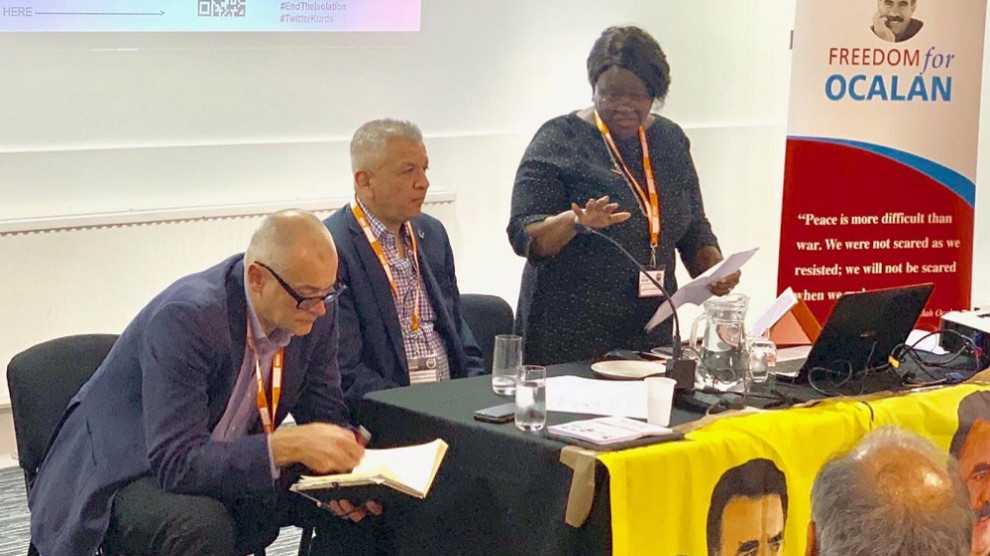 The activities of the British trade unions actively working for the freedom of Kurdish People's Leader Abdullah Öcalan continue.
The 800,000-member strong General Workers' Union annual conference was held in Brighton. One session of the conference was devoted to the Freedom Campaign for of Kurdish People's Leader Abdullah Öcalan.
The conference was chaired by Unmesh Desai, member of the London Metropolitan Municipality Council, and was joined by Simon Dubbins, co-chair of the Freedom for Öcalan Campaign and Jannette Arnold, London Metropolitan Municipality Council Member.
The trade unionists commended the Kurds and their hunger strike resistance demanding the end of isolation against Öcalan.
The British trade unionists also said that the Turkish state should release the Kurdish People's Leader and sit at the negotiating table in order to solve the Kurdish question through peaceful means.