Buldan: There is a need for alternative
As the Democracy March continues despite all obstacles, the HDP executives are also meeting with parties, democratic and civil society organisations.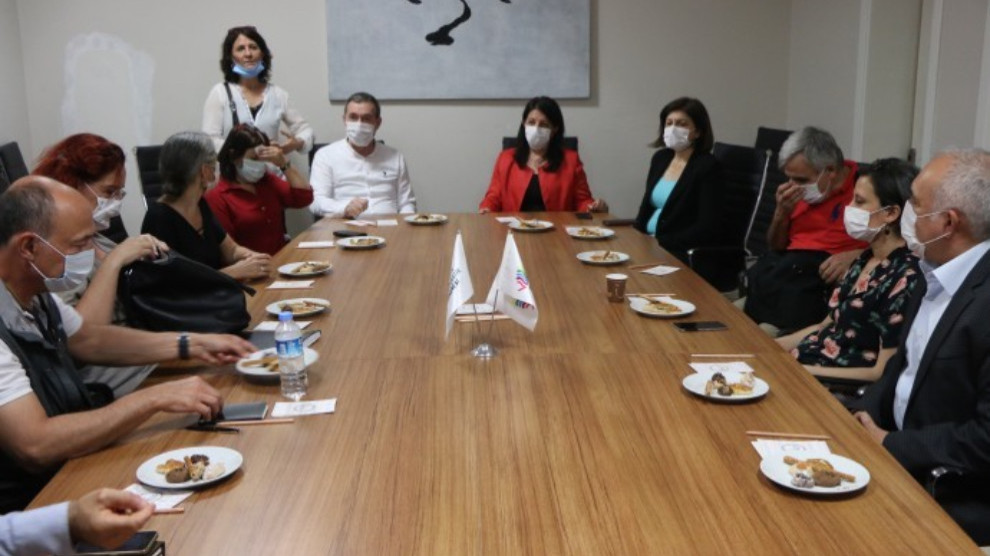 Co-chair Pervin Buldan met the Democracy Union (DIB) Coordination after a visit to the Labor Party (EMEP).
During the meeting held at the headquarters of the Peoples' Democratic Congress (HDK) in Beyoğlu, Buldan was accompanied by HDP deputy co-chair Tuncer Bakırhan, Party Assembly members Doğan Erbaş and Ayşe Erdem, and Enlargement and Alliance Commission co-spokesperson Sultan Özcan.
HDK co-spokesperson Idil Uğurlu, DIB Coordination Board members Nesteren Davutoğlu and Ayşegül Devecioğlu, and EMEP deputy co-chair Abdullah Levent Tüzel welcomed the HDP delegation.
Speaking to the press before the meeting, Buldan said: "Edirne is a city where our former co-chair Selahattin Demirtaş and our former deputy Abdullah Zeydan are jailed. Hakkari is the city which voted and elected Leyla Güven as its MP. That's why we chose to start our march in these two cities."
Buldan added: "There is an attack on Kurds, Armenians, Alevis, Assyrians, women, opposition groups as a whole, and especially against the HDP in the country. We felt the need to start a Democracy March as part of the response to such attacks."
Underlining the repression and attacks carried out by the AKP-MHP alliance, Buldan said: "We see that there is a need and a claim for a new way, a new direction. We started this struggle within this scope."