CC issues political verdict: Yüksekdağ's appeal rejected
The individual appeal submitted by former HDP Co-chair Figen Yüksekdağ to the Constitutional Court (CC) has been rejected.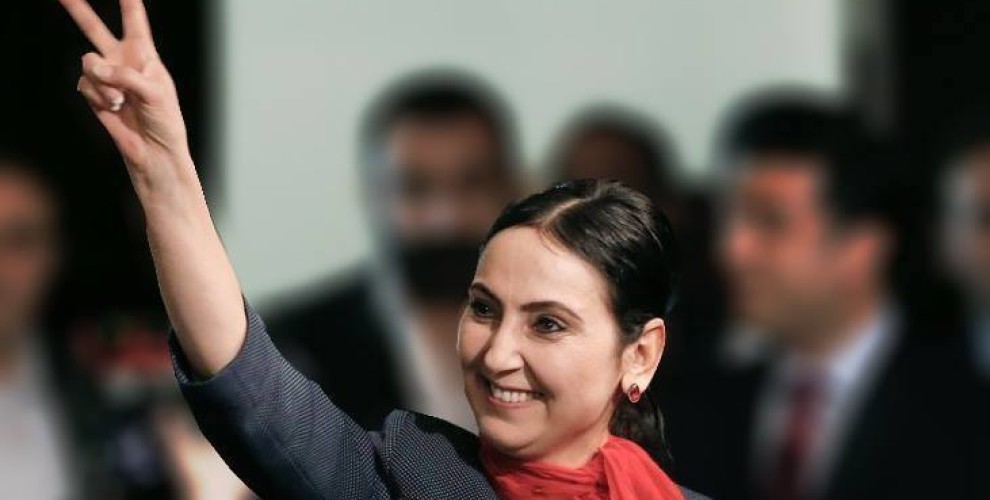 Turkey's AKP regime controlled judiciary has issued a verdict on former HDP Co-chair Figen Yüksekdağ's individual appeal to the Constitutional Court. The appeal had been made on the following grounds:
- The capture, detention and arrest warrants issued against Yüksekdağ after the date of arrest are not lawful.
- Access to the investigation casefile has been restricted, as such the rights to freedom and safety have been restricted. The accusations leading to the arrest pertain to acts of exercising freedoms of expression and political activity.
- The rights to free speech and political activity have been violated as Yüksekdağ was unable to fulfill her duties as a deputy on account of her arrest.
The Constitutional Court ruled that the appeal is "inadmissible", and claimed that Yüksekdağ's politically charged arrest is "lawful". The CC argued that "arrest on political grounds is not possible", and that "the arrest is warranted". The same verdict also claimed that Yüksekdağ is "at flight risk", and as such, "there is factual basis for the arrest regarding flight risk".
The CC said, "It is clear that there is no violation regarding the applicant's claims that the arrest was made unlawfully, and as such that part of the appeal is clearly without merit, and the application must be ruled inadmissible."
The only CC member to object to the verdict and pose an opposing viewpoint was Engin Yıldırım.