CHP Leader Kılıçdaroğlu: Erdoğan family smuggles money abroad
CHP leader Kılıçdaroğlu revealed that Turkish President Erdoğan's family transferred money to a front foundation abroad through pro-government foundations Ensar and TÜRGEV.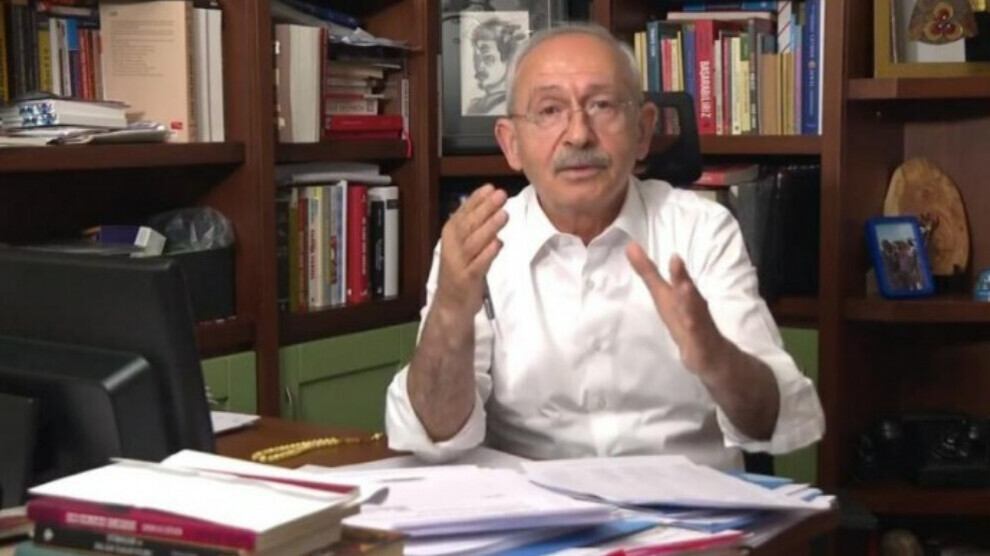 Kemal Kılıçdaroğlu, head of the main opposition Republican People's Party (CHP) announced Tuesday night that one member of the family of President Erdoğan smuggled 1 billion Turkish Lira abroad through pro-government Ensar and TÜRGEV foundations which used a front foundation in the US. Kılıçdaroğlu said that they have documents concerning the money flow.
WE HAVE DOCUMENTS OF THE MONEY FLOW
In a video on his social media account, Kılıçdaroğlu stated: "We have the documents on their money transfers. A foundation has been established in America. They want to flee to the US to enjoy American laws. They want to create a new Pennsylvania for themselves. They set up a front foundation and hired an American citizen to preside over it, but the real management consists of the members of the Erdoğan family. Two foundations from Turkey, TÜRGEV ​​and Ensar, start sending money to an American citizen. Each time they transfer huge loads of money to the US. Where did you find this money, who gave it to you? Why do you transfer these foreign currencies abroad?"
'THEY ARE TRYING TO BUILD A PARALLEL LIFE'
"And there are those people who try to establish a parallel life abroad. Do you think that the new government will leave you alone there? You are wrong! Erdoğan, you should tell us which member of your family is sending this money and who from the family gets it in the US. Tell us all, don't hesitate," Kılıçdaroğlu remarked.
The CHP Leader continued, "I am calling out to the municipalities: it is your duty to take care of our children who want to get rid of these fake foundations. Municipalities should offer accommodation for those students who want to get rid of them. This is why there is no money for retirees, this is why 1 litre of milk costs 20 Turkish liras and 4 million citizens have no electricity since they cannot pay the bills. While they (Erdoğan family) are looking for a place to launder money, we have no other homeland. We are not going anywhere; we will resurrect this state together."