Civil disobedience protest at Cologne airport
In order to protest the invasion and genocide attacks carried out by the Turkish state in North East Syria, German activists organised an action in front of Turkish companies at Germany's Cologne-Bonn Airport.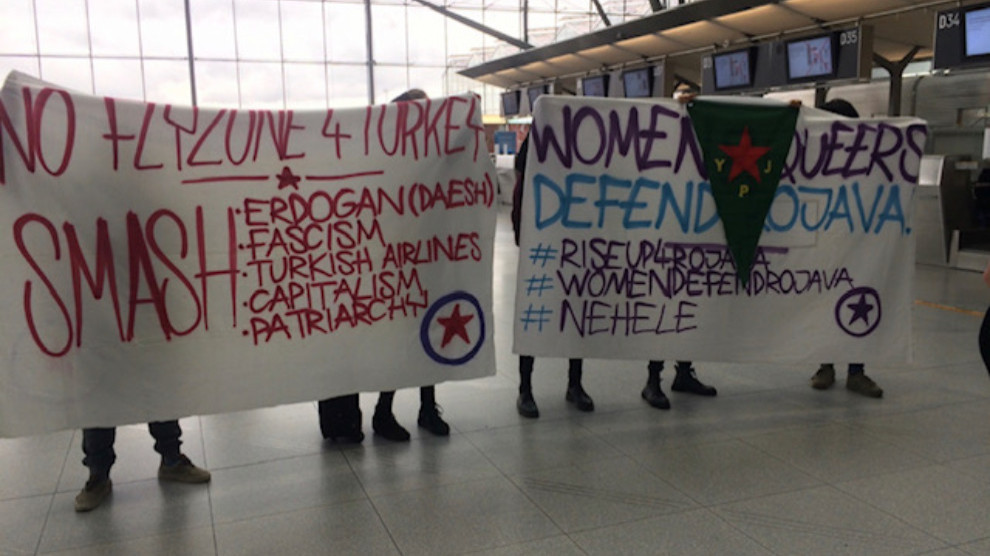 Protests against the Turkish state's invasion and genocide attacks against Northern and Eastern Syria continue all over Europe.
German activists have organised an action at Cologne-Bonn Airport.
Activists organised their protest in front of Turkish airlines. "Every flight you make will support the massacre", said the banner carried by activists. 
The action is part of the #womendefendrojava and #riseup4rojava campaigns.