Co-Chair of German SPD party visits HDP in Ankara
Co-Chair of the German Social Democratic Party (SPD), Lars Klingbeil, visited the People's Democratic Party (HDP).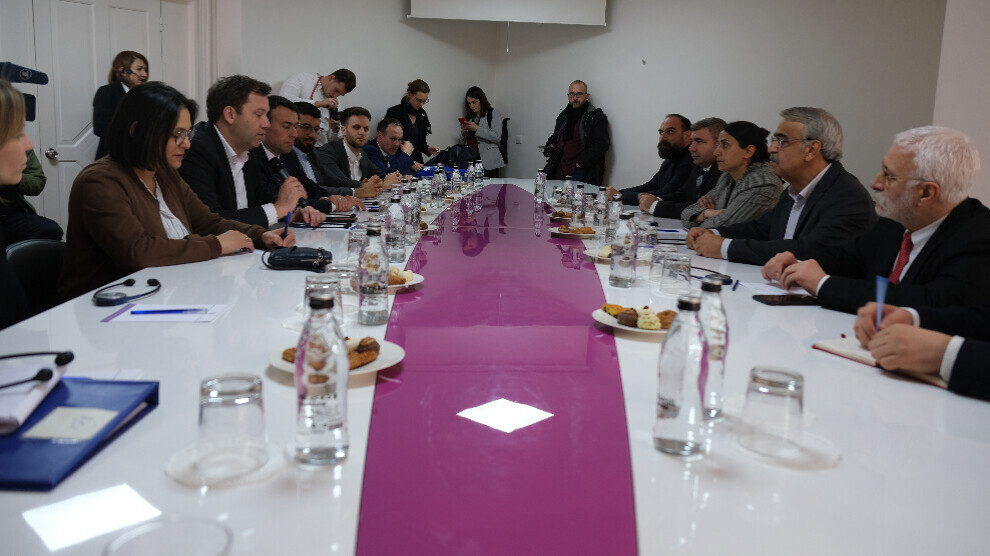 German SPD Co-Chair Lars Klingbeil met HDP Co-Chair Mithat Sancar at the HDP headquarters in Ankara on Wednesday. Co-chairs of the two parties held a joint press conference after the meeting.
Klingbeil said: "As the co-chairman of the SPD, I state very clearly that we will monitor the process in the coming days and weeks. We see the fact that the deputies of the HDP and other parties are facing a crackdown, and that the immunities of HDP deputies may be lifted. It is unacceptable how mayors elected by popular vote are dismissed and put in prison. We have announced that we would closely monitor what is happening in Turkey and express our political views. It is not possible to abolish the rule of law."
Speaking after, Sancar said: "Turkey is going through a very critical process. We have elections ahead of us. The government is responsible for the destruction caused by the earthquakes. The solidarity of the democratic forces is very important."
When asked about the freedom of the press, Sancar replied: "After May 14, this government will go, and the press will be free."