Cologne protests AKP's seizure of HDP-run municipalities
Protest against the seizure of Amed, Van and Mardin municipalities continued in Cologne for the fourth consecutive day.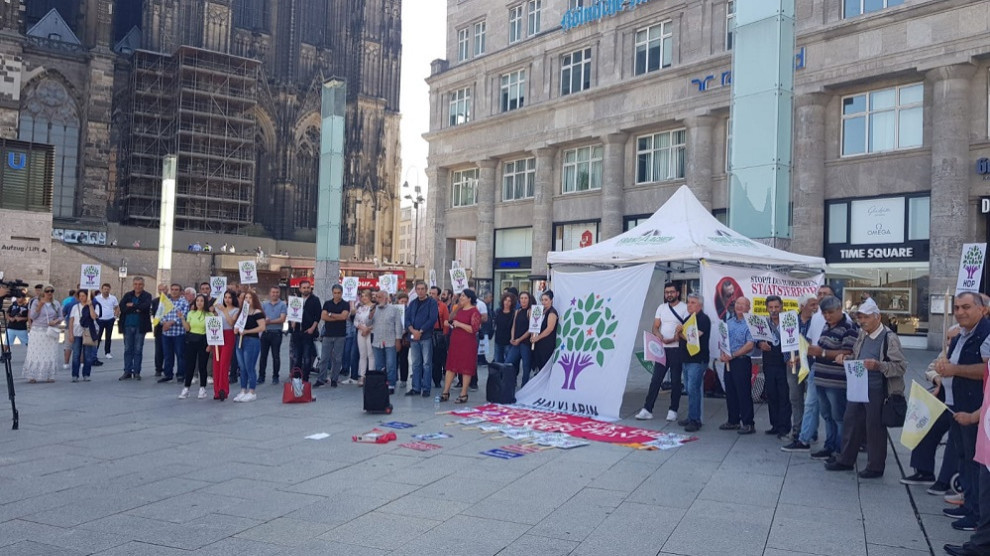 The protests of Kurds against the AKP-MHP seizure of the HDP-run municipalities of Amed, Van and Mardin continued for the fourth consecutive day in Cologne city of Germany.
The protest is taking place in the Dom Square in Cologne and on Thursday saw the participation of  activists from Mala Kurda, AGİF, TEV-ÇAND and HDP.
Speaking at the action, Feride Hatimoğulları stated that the Turkish state has dealt a heavy blow to the political struggle for democracy in Kurdistan. Hatimoğulları pointed out that fascism evolved to a new stage with the usurpation of the municipalities. "As fascism grows, - she said - we must respond by multiplying our efforts to fight against it".
TEV-ÇAND artists participated in the action with their music and songs.