Commemorative demonstration for Halim Dener murdered in Germany
A memorial demonstration for Halim Dener took place in Hannover city of Germany. The Kurdish teenager had been killed 24 years ago by the German police.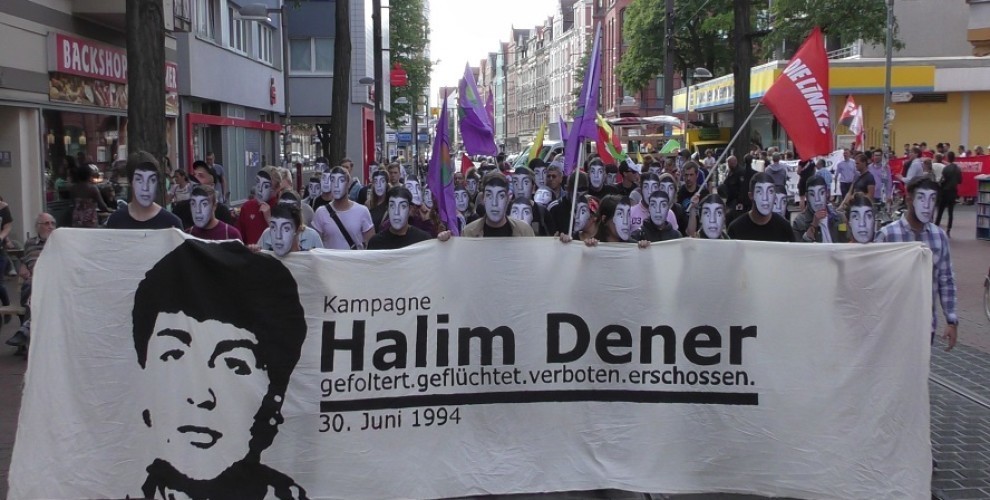 A demonstration was held in Hannover in remembrance of the Kurdish youth Halim Dener, who was killed 24 years ago as a 16-year-old by police shots in the back while posting a poster.
The demonstration as part of the "Halim-Dener Memorial Week" began at Halim-Dener-Platz in Linden-Nord where several hundred people gathered and remembered the murdered youngster first with a minute's silence.
Then, under slogans like "No Forgiveness - No Forgetting" and "Antifa and PKK Shoulder to Shoulder", the march started for Steintorplatz, the place where Halim Dener was murdered. It was noticeable that many of the antifascists present were wearing Halim Dener masks. The final rally ended with speeches and music.
Halim Dener had to flee war in Kurdistan in 1994, which was escalated by the Turkish military against the people in the early 1990s. He himself was tortured in police custody and his village was destroyed.
The 16-year-old then came to the Federal Republic of Germany as an "unaccompanied minor refugee". Shortly before, public agitation and socially widespread racism culminated in pogroms against refugees and migrants. As a result, the federal government tightened the asylum law. At the same time, a veritable inflammatory campaign ran against the Kurdish population in the Federal Republic, which in November 1993 led to the banning of the Kurdistan Workers' Party (PKK) and its related organizations.
On June 30, 1994, Halim Dener was caught by plainclothes police officers when he was posting posters and shot in the back while he was arrested. He died of this gunshot shortly afterwards. The policeman was covered by his colleagues, so that his act could never be adequately explained.