Conditions of Grup Yorum members on death fast worsen
The conditions of Helin Bölek and İbrahim Gökçek, two Grup Yorum members on death fast, have worsened.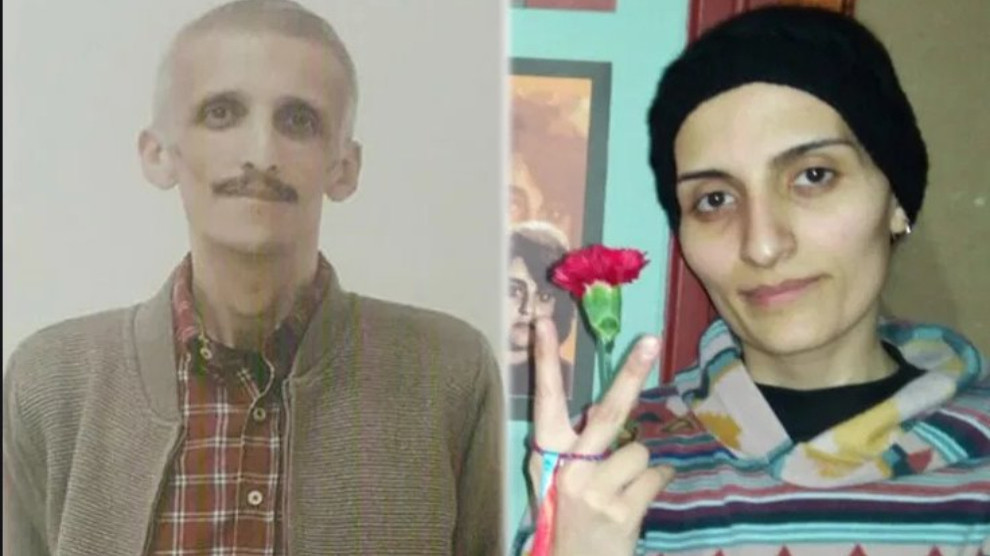 Helin Bölek has been on death fast for 281 days, Ibrahim Gökçek for 278. Their conditions are worsening. 
Bölek and Gökçek were taken to Ümraniye Training and Research Hospital by force by the police on March 11, but they were brought back to the Resistance House, where they continued their actions after not allowing medical intervention.
The mother of Helin Bölek, Aygül Bilgi said that the conditions of her daughter and Gökçek have been worsening. She said that Bölek and Gökçek have started to vomit more often. "Previously she had vomiting at times, but now she is vomiting more often, after the forced intervention. Their routine was broken by the forced transferred to hospital and this has made them very tired."
Aygül Bilgi called on people to express their solidarity and added: "Our children are going to die. Something must be done urgently."