Constitutional Court accepts HDP's request for additional time in closure case
The Turkish Constitutional Court (AYM) accepted the Peoples' Democratic Party (HDP)'s request for additional time in the closure lawsuit against the party.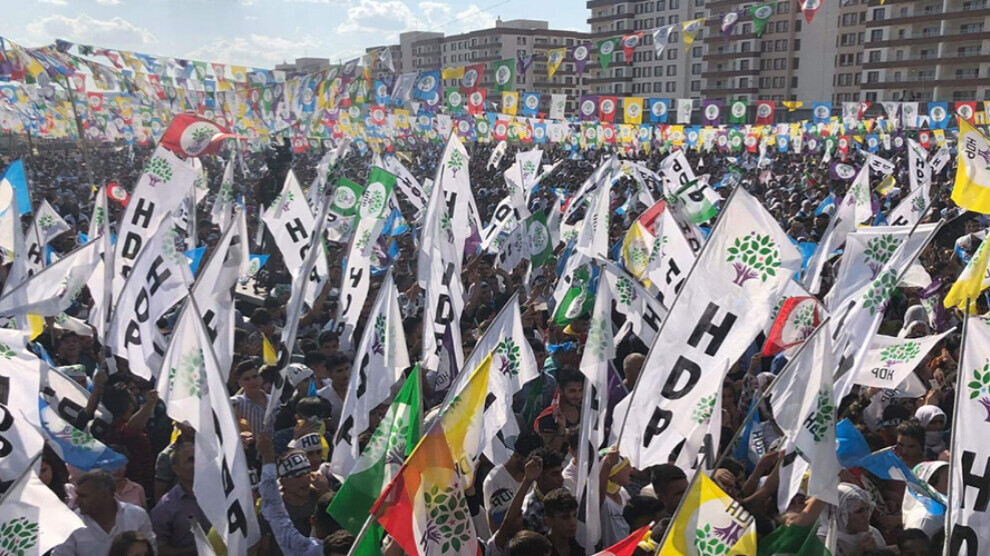 The General Assembly of the Turkish Constitutional Court (AYM) gave the HDP an additional 30 days for defence.
After the AKP government and its racist ally MHP had pointed the finger at the HDP, the General Assembly of the Constitutional Court unanimously accepted an indictment to shut down the pro-Kurdish party.
On June 7, the Supreme Court of Appeals Chief Public Prosecutor's Office submitted a revised indictment to the Constitutional Court, seeking that the HDP be closed. The indictment was accepted during the court's initial examination on June 21.
The 843-page indictment seeks the political exclusion of 451 politicians and a freeze on the party's bank accounts. The party was provided with 70 additional folders and 8 flash memories related to the indictment, as well as a 60-day defense time.
The HDP Law Commission then applied to the Constitutional Court before the legal period expired and requested additional time for the defense, which has been accepted on Thursday.