Cyprus to extradite Kurdish politician Kenan Ayaz to Germany
The Cyprus Supreme Court has decided to extradite Kurdish politician Kenan Ayaz to Germany.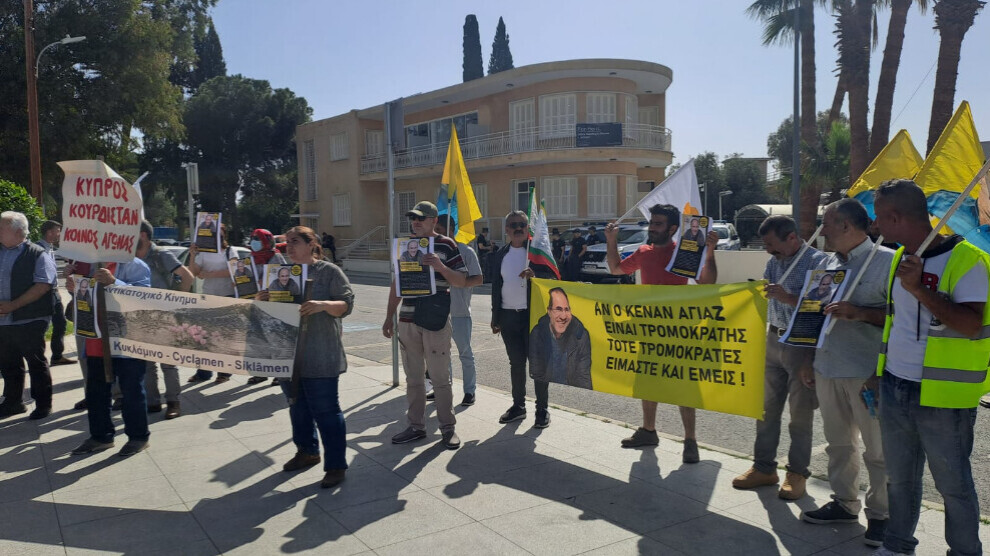 Kenan Ayaz was arrested on 15 March at the airport in the port city of Larnaca in Cyprus on the basis of a German extradition request for alleged PKK membership, as he was about to fly to Sweden for a family visit. Since then, the 49-year-old activist has been in custody. While a Cypriot court submitted the extradition request on 19 April, Ayaz appealed against this decision.
As an activist of the Kurdish freedom movement and because of his political identity, Kenan Ayaz remained in prison in Turkey for twelve years. He has been living in the Greek part of Cyprus since 2013 and is a recognised refugee. He continued his political engagement in exile, publicly and legally. He is apparently not accused of any individual offences by the German judiciary either.
While the last hearing of Ayaz was held at the Cyprus Supreme Court on May 9, the decision has been announced today. The Supreme Court rejected the appeal and decided to extradite Ayaz to Germany.
Before the announcement of the decision, the Cyprus police came to the Justice Tent set up by the Kurdish Community Centre in front of the Supreme Court, and detained Ayaz's brother İbrahim Ayaz, journalist Baran Hebun and Mehmet Uçaş who were on hunger strike in solidarity with the Kurdish politician.
In the meantime, Ayaz continues his indefinite non-alternating hunger strike he launched on May 4 to protest the decision of the Cyprus judiciary. After the announcement of the decision, Kurds and their friends began to gather in front of the Supreme Court in Nicosia. Organizations in solidarity with the Kurds, the directors of Theofilos Kurdish Cultural Centre and internationalist groups made a joint statement. The statement said that the attitude of the German state was based on its economic interests with the Turkish state and the decision of the Cyprus Court was unlawful and inhumane. The statement noted that it was a shame for Cyprus to be a partner to the policies of oppression and violence against the Kurdish people by the Turkish and German states.