Deir ez-Zor Civic Council holds its 3rd Assembly meeting
The meeting discussed the issues and projects to be carried out in the future.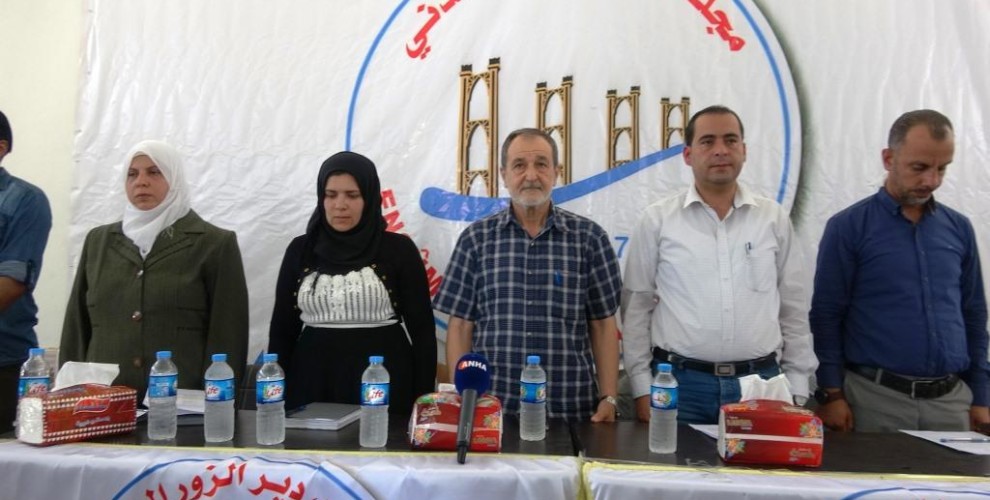 The Deir ez-Zor Civic Council held its 3rd Assembly meeting on Monday under the slogan "Creating projects with the strength of the Deir ez-Zor Civil Council".  
Members of all service committees, members of the Northern Syrian domestic and national organizations, representatives of the Syrian Democratic Council (MSD) included its co-chair Riyad Diyar and Political Council member Hesen Elî Zohat, members of the Council attended the Assembly meeting.
The meeting began with a minute silence, after which Deir ez-Zor Civil Council co-chair, Xesan El-Yousif told of the democratic project implemented in the city.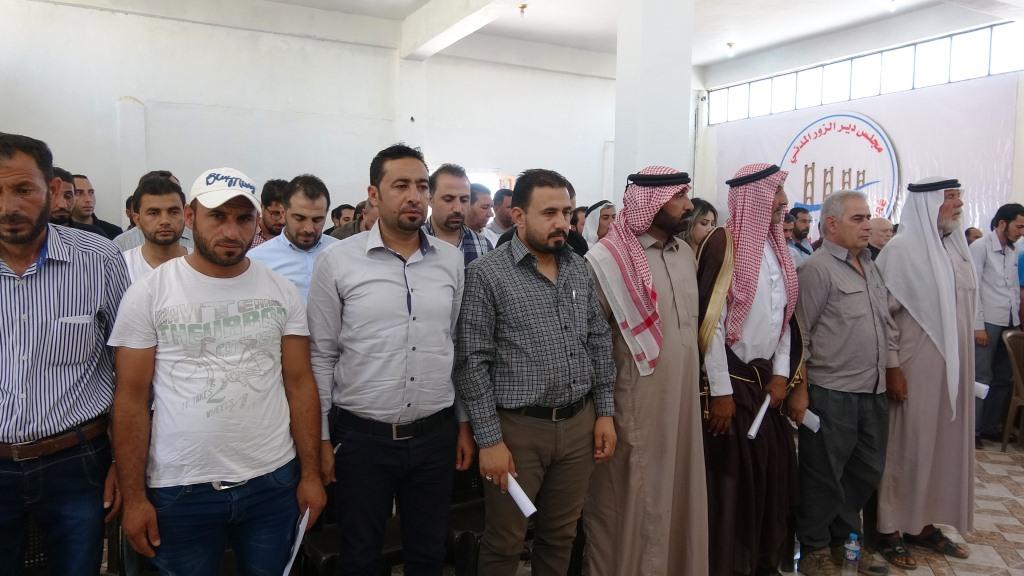 El-Yusiv added that the emancipation of the region and the unification of all sections under one roof enabled the humanitarian organizations to be more meaningful in the region.
Tariq Al-Rashid, co-chair of the Committee on Social Studies and Humanitarian Organizations, said: "In this meeting, we will further raise the level of our work for the future in order to strengthen the region that has been under DAESH (ISIS) occupation for years. This region still needs serious work".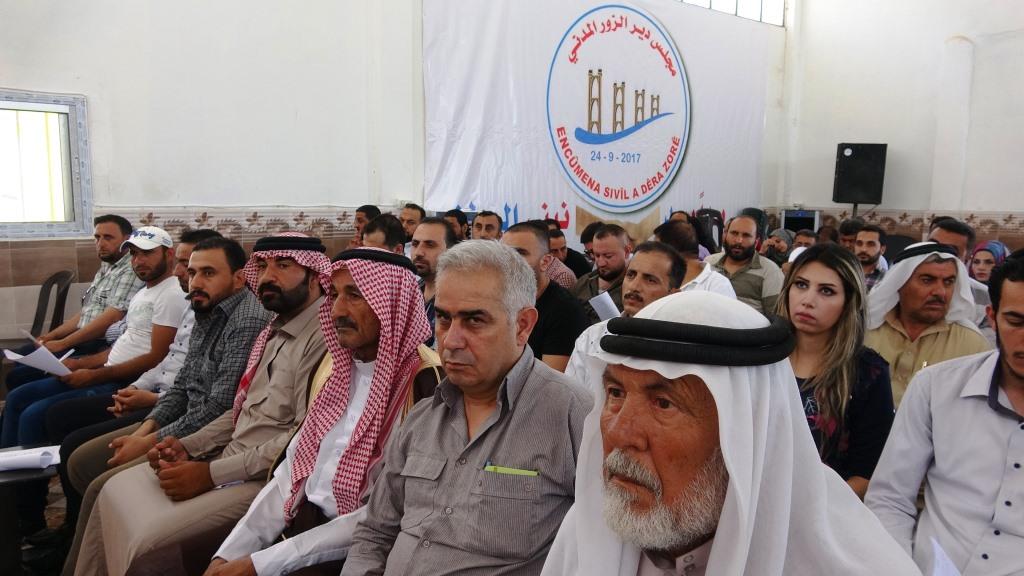 After the speeches, the participants were given the right to speak, and issues related to the administration in the region were discussed.
At the end of the meeting, the needs of Deir ez-Zor and its people were analysed and the different tasks were assigned to the various committees.