Defend Rojava and YS held 48-hour hunger strike in Cologne
Defend Rojava and Young Struggle completed a 48-hour hunger strike in Cologne.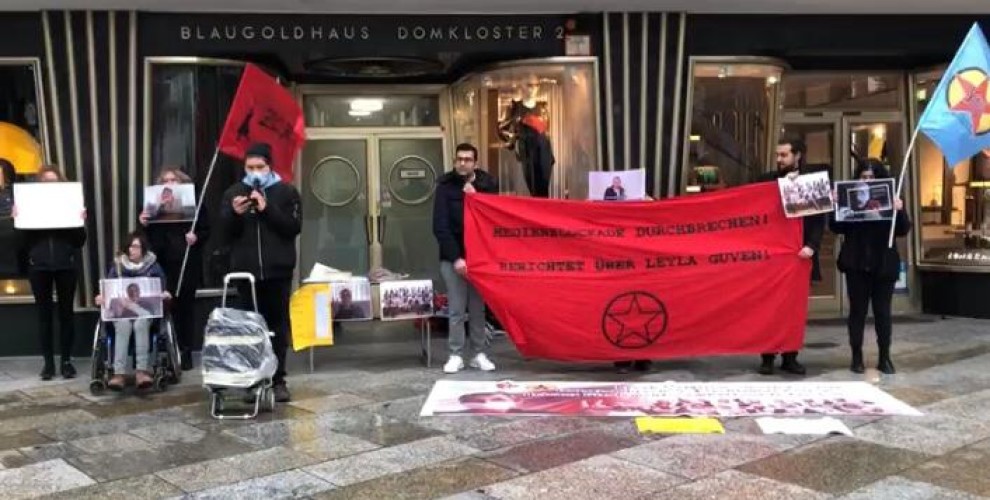 Defend Rojava and youth organization Young Struggle (YS) held a 48-hour hunger strike in solidarity with hunger strikers to end the isolation imposed upon Kurdish People's Leader Abdullah Ocalan.
The hunger strike began on Friday. Presentations on the hunger strikes, press statements and a march were held during the protest.
Protesters carried photographs of Leyla Guven and hunger strikers during the protest. They said isolation is a crime against humanity and that Europe has become complicit with their silence.
Protesters also carried photographs of MLKP prisoner Muhabbet Kurt, who is on an indefinite non-alternating hunger strike in the Sincan Closed Women's Prison.
Kurt had launched a hunger strike alongside other MLKP prisoners who went on a 15-day hunger strike on March 1.