Demirtaş lost his consciousness, was not referred to hospital
It came out that Selahattin Demirtaş lost his consciousness on November 26 and has not been referred to hospital for 7 days.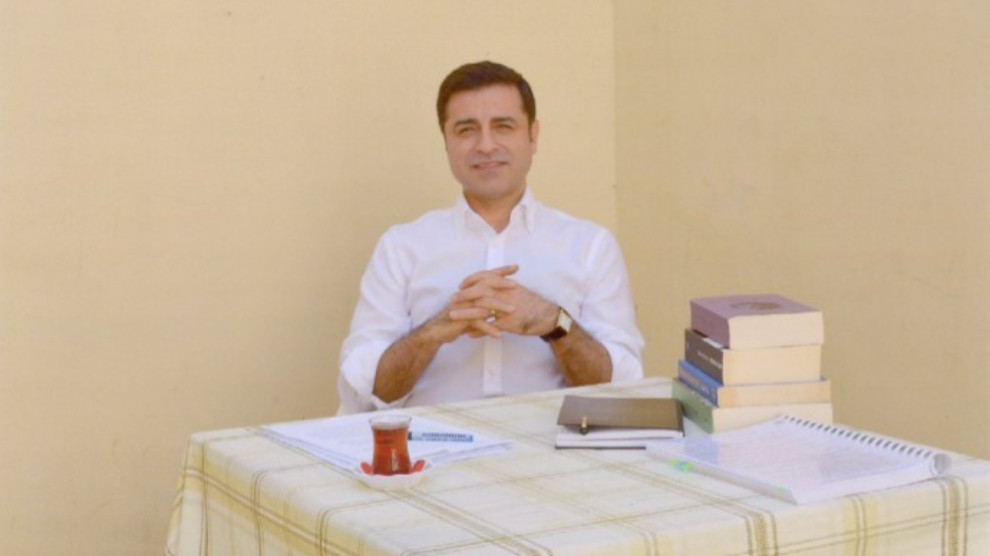 Peoples' Democratic Party (HDP) former co-chair Selahattin Demirtaş, who has been behind bars for three years now, has suffered a critical health problem and denied examination, announced his lawyer and sister Aygül Demirtaş on Twitter.
Aygül Demirtaş wrote the following:
"Our client and my brother Selahattin Demirtaş lost his consciousness after suffering chest tightness and shortness of breath at around 05:30 on November 26, Tuesday. As he remained unconscious for a long while, the first response was made by his cellmate, Mr. Abdullah Zeydan.
An ambulance was called afterwards but he only had an EKG (electrocardiogram). Our client demanded to be referred to a clinic for an inclusive medical intervention and treatment rather than an emergency response in cell.
The prison doctor also asked for his referral to three separate departments; cardiology, neurology and gastroenterology. We, as his lawyers, also demanded his immediate referral to hospital in our talks with the prison management. However, Demirtaş has yet to be referred to hospital despite 7 days having passed. Him being denied referral to hospital despite such a critical health problem, means that he is clearly exposed to a life threat."
Highlighting an intention to turn the political hostage status of Demirtaş into almost an intervention to his right to life, the lawyer warned that any unfavorable result concerning his client's health situation would be a too great responsibility to be assumed.
Aygül Demirtaş added that they were following the situation closely.
Another lawyer for Demirtaş, Mahsuni Karaman said that Demirtaş was subjected to a delaying tactic despite the prison doctor's report asking for further examination.
Karaman said they were very concerned considering the possibility of a repetition of the health issues Demirtaş experienced 7 days ago. He denounced a violation of Demirtaş's right to treatment.
In the meantime, HDP co-chairs Pervin Buldan and Sezai Temelli released an urgent announcement on Demirtaş's health situation.
Buldan and Temelli called on the AKP government and Ministry of Justice to make an immediate statement regarding the information provided by the lawyers, and said the following:
"What is the current health condition of Mr. Demirtaş? Why was he not immediately taken to hospital?
The required procedures for Demirtaş's transfer to a fully equipped hospital should be carried out without delay.
It is absolutely unacceptable that Mr. Demirtaş has not been referred to a hospital so far, and the authorities are fully responsible for this situation.
Our Deputy Parliamentary Speaker Mithat Sancar and Parliamentary Group Deputies will be visiting Edirne Prison."