Demo against isolation in Paris
Activists in Paris promoted a protest in support of hunger strikers.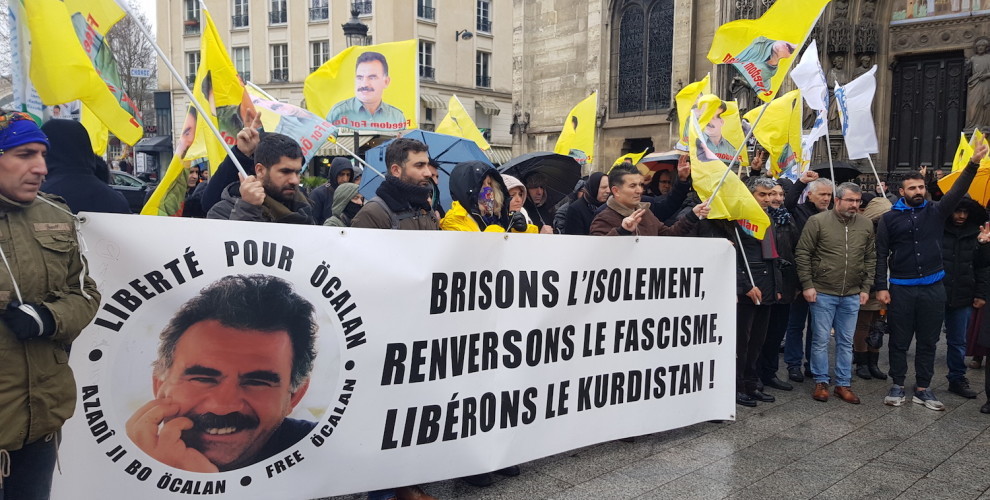 Representatives of ACTIT and Paris Pir Sultan Abdal Dergah participated in a demonstration promoted by Democratic Kurdish Council of France (CDK-F) in front of the Gare de Este in Paris in protest at the aggravated isolation regime imposed on Kurdish People's Leader Abdullah Öcalan.
The photographs of hunger strikers were carried by activists who also unfurled a banner reading "Freedom for Öcalan."
KCDK-E co-chair Yüksel Koç, one of the 14 hunger strikers in Strasbourg, saluted the activists in Paris by phone and called on everyone to strengthen their support of the hunger strike actions.
Koç stated that they are ready to pay any price and continued as follows: "Hunger strikes led by Leyla Güven, are pushing the AKP/MHP fascism back, but isolation is still on. Our action will continue with determination until the isolation is broken."
The Paris action ended with the call of Berivan Firat, a representative of the Kurdish women's movement in France, to join forces and act united.