Demo in Sydney in solidarity with hunger strikes for Öcalan
Solidarity with hunger strikes against the isolation of Abdullah Öcalan is growing.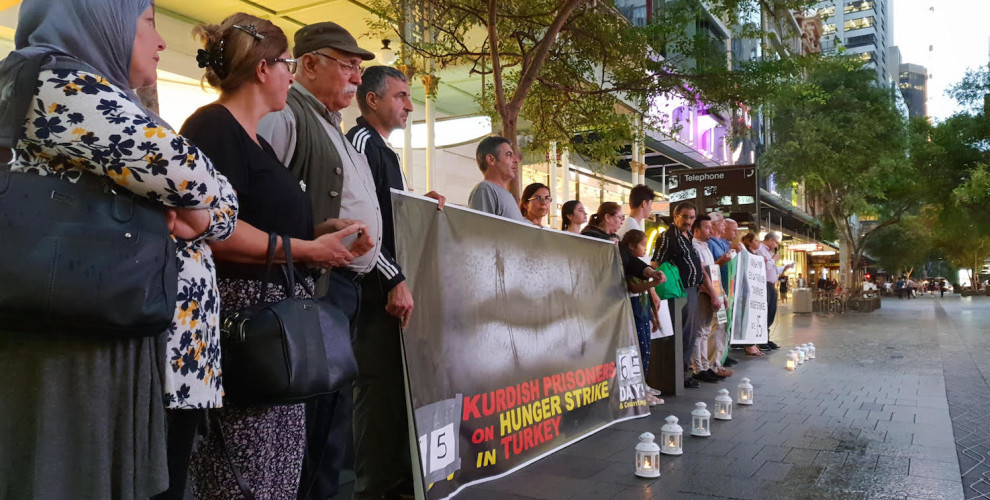 Kurds in Sydney, Australia staged a demonstration in solidarity with the hunger strikes demanding an end to the isolation regime imposed on Kurdish People's Leader Abdullah Öcalan.
Demonstrators lit candles on Pitt Street Mall, one of the busiest areas in the Sydney city, and expressed their support to the demand highlighted by hunger strikers in and outside prisons, saying: "Their demand is our demand".
A statement made on behalf of the demonstrators stressed that not only Turkey but also European countries would be responsible for an unfavorable consequence to be caused by hunger strikes.
The activists especially criticized the silence of the Committee for the Prevention of Torture, the sole institution with the authority to visit Öcalan in Imralı Island Prison, and called on the CPT to visit the Kurdish leader immediately.