Demonstration against the isolation of Öcalan in Düsseldorf
Protests against the isolation of Kurdish leader Abdullah Öcalan are spreading.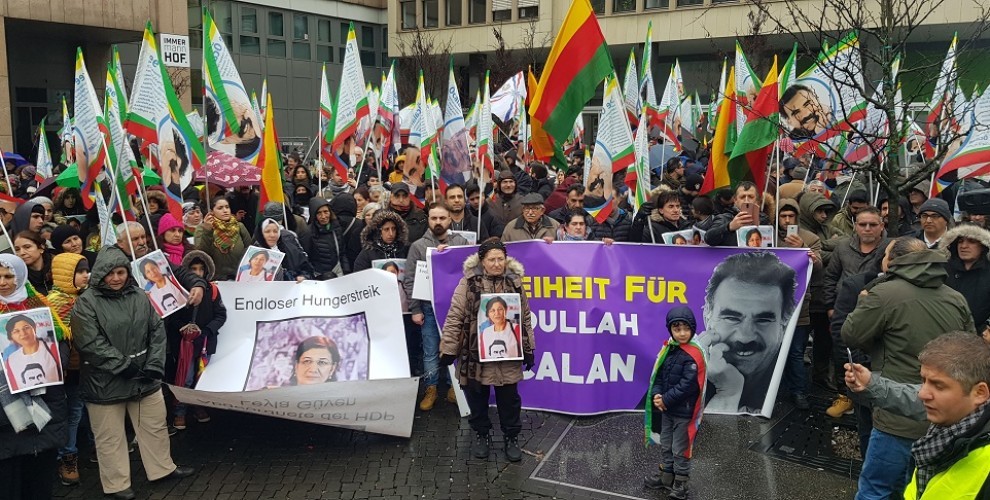 A march against isolation has been organised in Düsseldorf, Germany.
The march has been organised to demand the end of the isolation regime imposed on Kurdish People's Leader Abdullah Öcalan and to draw attention to the hunger strike carried out for 59 days by HDP Hakkari MP Leyla Güven.
It was the Hakkari MP who started the action calling for an end to isolation imposed on Öcalan and demanding news about his health be released.
Approximately 2,000 Kurds and friends gathered in front of the DGB HAUS in Düsseldorf and have begun marching.
Former HDP deputy Tugba Hezer spoke at the rally.