Denmark to summon Turkish ambassador over denunciation of Kurds
The Danish Foreign Minister will summon the Turkish Ambassador. The reason is the practice of the Turkish state to promote denunciation of Kurds living in Denmark.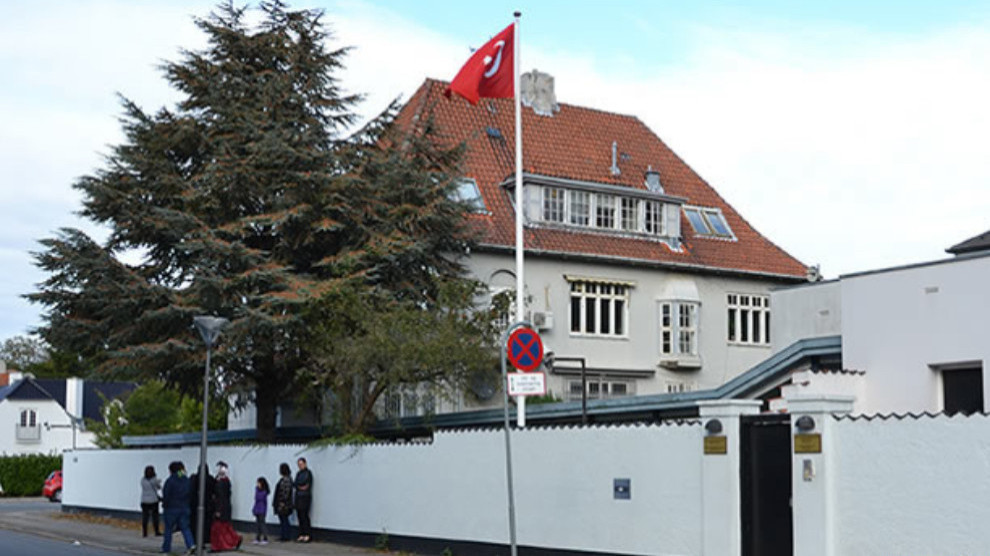 The oldest Danish newspaper Berlingske today published an article on the denunciation practice of Turkish authorities. Basis of the article was a fake call with the Turkish presidential office.
At the request of the editors, a Turkish-speaking person called the communication center of the Turkish presidential office and stated that they wanted to denounce PKK sympathizers living in Denmark who are participating in demonstrations. The person at the other end of the line pointed out that verbal complaint could not be accepted and asked for a written notice on the concerned website. In addition, it was asked for informing the anti-terrorist police.
Afterwards the contact person from Erdoğan's Palace explained: "If you do not give the names, these persons can enter and leave Turkey freely. But if you give the names, of course, they will be arrested when entering Turkey. But we cannot do anything without the names. "
According to Berlingske, the person from the presidential communications center said denunciations were being heard from across Europe. However, investigations could only be carried out via complaints on the internet. It is also important to specify with which associations the persons to be displayed are in contact, as well as the addresses and information on the type of PKK support. This information is said to be forwarded to the Turkish intelligence service MIT.
The newspaper's man then asked if the denunciation was being paid. The palace official replied, "I do not know, it would be wrong to say anything about it."
When asked whether minors can be denounced, the contact in Ankara replied that no age limit is provided. Finally, the man wanted to know what he could do about it, that PKK sympathizers are active in Denmark. The answer was: "You can report them to the Embassy if they are Turkish citizens. Then the necessary will be arranged."
According to Berlingske, Danish Foreign Minister Jeppe Kofod was outraged by the denunciation efforts and announced that he would be summoning the Turkish ambassador. He said also wanted to talk about this topic with his Turkish counterpart Mevlüt Çavuşoğlu.