Die Linke MP brought YPG flags to Federal Constitutional Court
Die Linke MP Michel Brandt's application, whose office was raided by the police as he had put three YPG flags at the window, was admitted to the Federal Constitutional Court.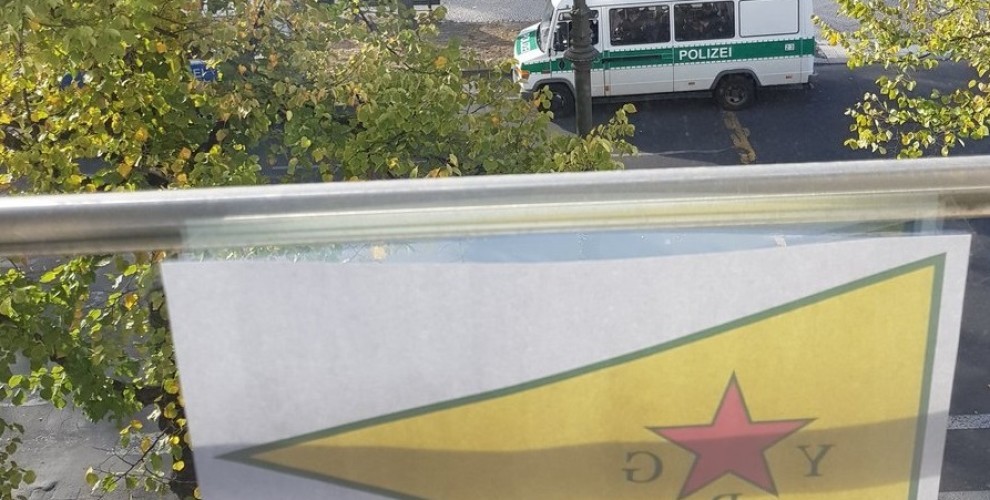 In September of last year, during the state visit by Turkish President Recep Tayyip Erdoğan in Berlin, Die Linke MP Michel Brandt, whose office was in the vicinity of the hotel where Erdoğan was staying, put three YPG flags on the window to protest Merkel and the Federal Government cooperation with the Ankara regime and in solidarity with Rojava. 
Police had then entered the office of the deputy and confiscated the YPG flags. The Die Linke group had asked the President of the Federal Parliament Wolfgang Schäuble to comment on the issue.
President of Parliament backed police
Schäuble, from the ruling Union of Christian Democrats (CDU), backed the police saying that "The flags were removed in fear that Erdoğan supporters would attack the Bundestag had they seen the them."
Michel Brandt applied to the Federal Constitutional Court in Karlsruhe. He argued that the police had stormed into his office without giving him any notice and that this was unconstitutional. 
The Federal Constitutional Court, which accepted the application, is expected to make its decision in the coming days.