Dinslaken municipality has no authority to ban festival
All preparations for the International 26th Kurdish Culture Festival, to be held on Saturday in Dinslaken, Germany, have been done.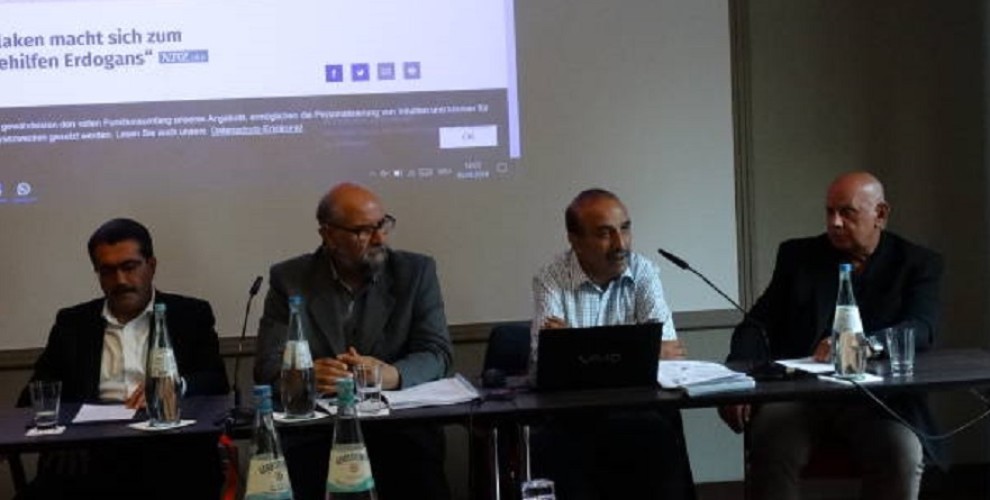 The festival, which has been held in Germany since 1992, is organised by the Afrin Platform, which is composed of 93 institutions, parties and organizations. 
Mahmud Davud, member of the European Commission for the Democratic Party of Syria (PDKS) and member of the Arbitration Committee, said that the festival's legal permissions had been received, therefore the Dinslaken Municipality saying the activity cannot be held is arbitrary.
Municipality has no authority to ban the festival
Davut said that about three months ago the municipality was informed that the festival would be held. "All the legal proceedings were made - he said - and the necessary permits were obtained in this three months period. Despite the Municipality of Dinslaken consistently causing problems for different reasons, we did all the procedures that they requested. Yet, two days before the festival the mayor said they would not allow the festival".
Noting that there no decision had actually been notified as to the banning of the festival, Davud added that the arbitrary decision by the Dinslaken Municipality was not binding. "They do not have the authority to make such a decision according to German law" Davud said, "there is no decision in fact, it is the municipality's arbitrary attitude".
Davud added that the mayor's position was political, and added: "We have been doing this festival for 25 years in Germany and it has not been a problem so far, why are they try to ban it this year? We are asking why and they have no explanation... We know that Turkish President Tayyip Erdogan will come to Germany and we think that this decision by the municipality is related to Erdogan's visit".
Summer Festival
"If the court forbids our festival, we have an alternative, and we are thinking about organizing a big rally in such a case," said Davud, who stated that the mayor should give up this arbitrary attitude. 
PDKS Davud said that the Kurdish people living in Europe had made all preparations for the festival and are looking forward to it. 
"Thousands of Kurds living in different countries of Europe have made long preparations to participate in this festival. We will celebrate our festival all together on Saturday".