Dozens of HDP Youth members taken into custody in Adana
A high umber of HDP Adana Youth Assembly members were detained as a results of police raids early this morning in four different provincess of Adana.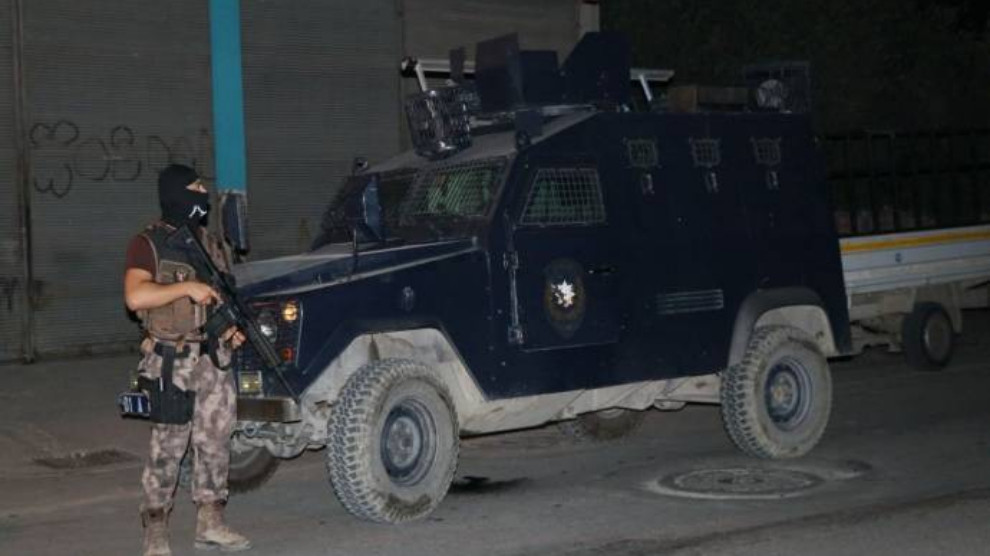 In Adana, Antalya, Niğde and Mardin, simultaneous home raids was carried out by police at 35 different addressess targeting members of the Adana Provincial Youth Assembly.
Within the scope of the investigation conducted by the Adana Chief Public Prosecutor's Office, the police heavily entered the houses to be searched, often breaking in doors and harassing people.
The police confiscated digital materials during the searches. A highnumber of people were taken into custody and then taken to the Adana Provincial Security Directorate Political Branch.
 
On the other hand, the investigation conducted by the Prosecutor General's Office ruled detention for some 35 people charged with "membership of an illegal organization".
Among those detained are: Burhan Erol, Pınar Bozan, Melike Yeşil, Doğuş Kanter, Barış Aydın and DBP PM Member Halit Şaşmaz.