Drones of Erdogan's son in law are tested on the Kurds?
Turkish president Recep Tayyip Erdogan's son in law, Selcuk Bayraktar, is the head of the company that provides armed drones to Turkish army. These drone's test field is Kurdistan.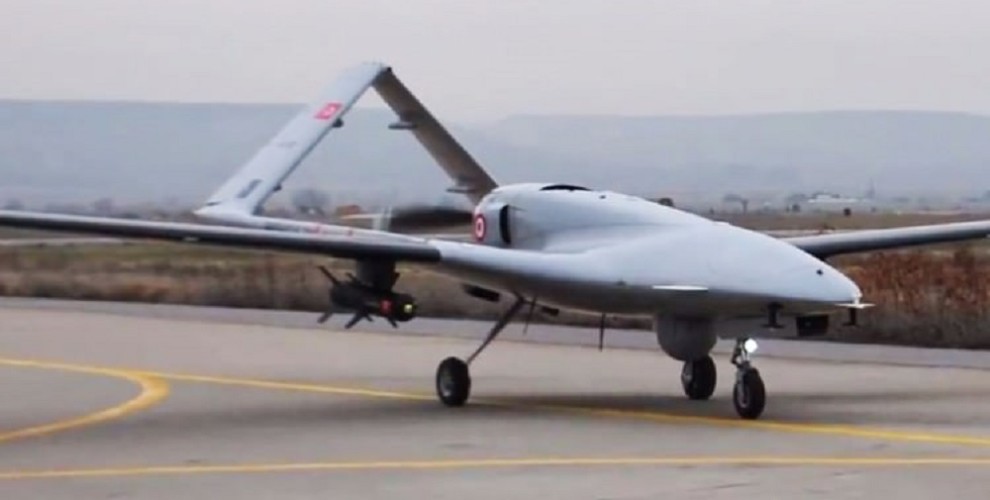 It was one of the SIHA (Strategic Unmanned Aerial Vehicle) drones that bombed on the 31st August Kurdish civilians.   
The SIHA drones brought into operation on the 3rd September 2016. Erdogan's son-in-law Selçuk Bayraktar announced on his twitter account (@Slck_byrktr): "The first armed SIHA Bayraktar has been brought into action last week. We hope for your prayers."
SIHA'S WERE USED IN THE 'EUPHRATES SHIELD' OPERATION
These armed unmanned aerial vehicles were first deployed during the invasion attempts of the 'Euphrates Shield'.The Turkish state used those drones when it occupied Northern Syria. According to the Syrian Observatory for Human Rights (SOHR) during the 'Euphrates Shields' push around 250 civilians got killed. Local sources reported that most of those attacks were air strikes.
The SIHA drones were used before, but in his twitter account, Bayraktar stated that the first test was conducted on 26 June 2017. Other messages which Bayraktar shared asserted that the training of personnel in the use of those drones started from the 21st August 2017 onwards.
ARE THE SIHA DRONES BEING TESTED ON THE KURDS?
SIHA drones killed one civilian and wounded three others on the 31st August in Hakkari. This incident raised the question: "are SIHA drones being tested on the Kurds?"
Selçuk Bayraktar, married Erdogan's daughter Sumeyye Erdogan on the 14th May 2016. Chief of General Staff Hulusi Akar attended their marriage. Two weeks after the marriage Bayraktar and Akar held a meeting, in which 'Bayraktar SIHA' was introduced. Before becoming Erdogan's son-in-law Bayraktar's company was not recognized much in the market, but after marrying Erdogan's daughter Bayraktar's company became one of the suppliers of the Turkish army.