ECHR demands defense from Ankara for HDP MPs
The European Court of Human Rights (ECHR) demanded a defense from Ankara for the 4 HDP MPs whose mandates had been revoked.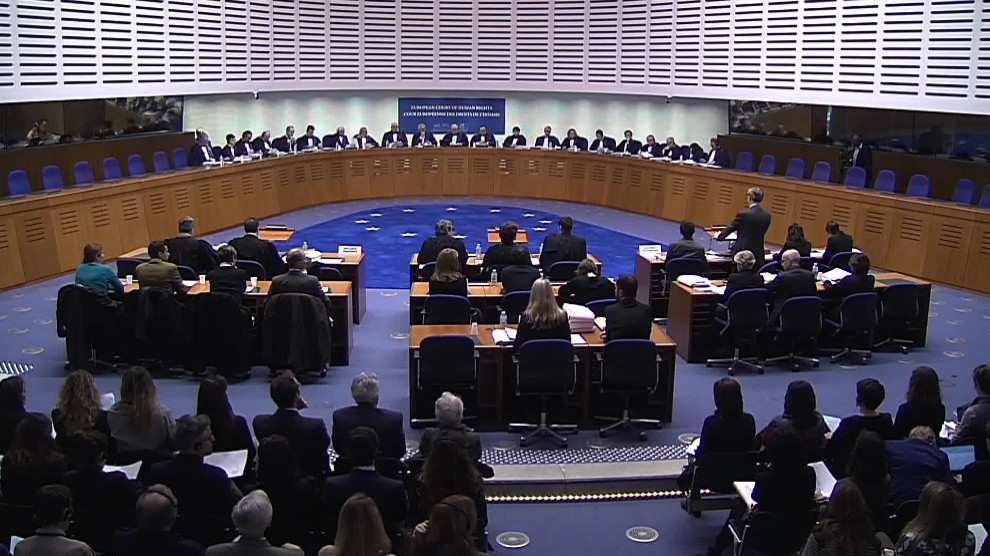 The case at the ECHR is about former HDP MPs Selma Irmak, Ahmet Yildirim, Osman Baydemir and the late Ibrahim Ayhan, whose mandates had been revoked by the Turkish regime through a temporary amendment to Article 83 of the Constitution.
Following the amendment passed on May 20, 2016, almost 150 MPs had their immunities lifted, including 53 HDP MPs, but only the HDP MPs had their mandates revoked.
9 HDP MPs including former Co-chairs Selahattin Demirtas and Figen Yuksekdag had been arrested. MP status for 11 HDP MPs was revoked for "absenteeism to parliamentary sessions" and "approved prison sentences".
Lawyers of Besime Konca, Ferhat Encu, Faysal Sariyildiz, Osman Baydemir, Figen Yuksekdag, Ahmet Yildirim, Nursel Aydogan, Tugba Hezer, Leyla Zana, Selma Irmak and Ibrahim Ayhan (who lost his life in Southern Kurdistan after his immunity was lifted) appealed to the ECHR and cited the violation of their right to participate in elections and the fact that all domestic legal routes had been exhausted as the reaon for their appeal.
Trials continue for some of the MPs, while the ECHR demanded a defense from Turkey on the revoking of Selma Irmak's, Ahmet Yildirim's, Osman Baydemir's and Ibrahim Ayhan's mandates.
The appeal to the ECHR had been filed by lawyers Reyhan Yalcindag Baydemir and Mesut Bestas in 2018.
The ECHR assessed the appeal and asked Turkey whether the right to participate in elections as recognized in Article 3 of the Addendum Protocol No.1 of the European Convention on Human Rights. 
Yalcindag said they will take necessary legal steps depending on what defense Turkey submits next.