ECHR: Demirtas should be released, his rights were violated
The European Court of Human Rights has decided on 20 November on the lawfulness regarding the pre-trial detention of Kurdish politician Selahattin Demirtaş.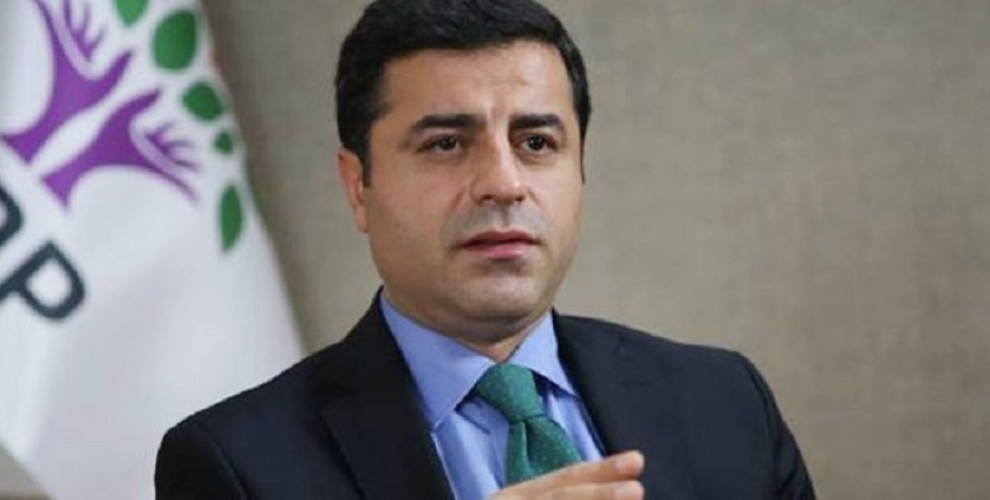 The European Court of Human Rights ruled on Tuesday that the Turkish government violated former Peoples' Democratic Party co-chair and presidential candidate Selahattin Demirtas' rights under the European Convention on Human Rights and unanimously held that he should be released from pre-trial detention "at the earliest possible date."
The ECHR determined a violation of Article 5 § 3 (right to be brought promptly before a judge) of the Convention, a violation of Article 3 of Protocol No. 1 (right to free elections), a violation of Article 18 (limitation on use of restrictions on rights) in conjunction with Article 5 § 3.
The case concerned the arrest and pre-trial detention of Selahattin Demirtaş, who at the time of the events was one of the co-chairs of the Peoples' Democratic Party (HDP).
The Court accepted that Demirtaş had been arrested and detained on "reasonable suspicion" of having committed a criminal offence. However, having regard to the reasons given by the national courts, the Court found that the judicial authorities had extended Demirtaş's detention on grounds that could not be regarded as "sufficient" to justify its duration.
"Although Mr. Demirtaş had retained his status as a member of parliament throughout his term of office, the Court found that his inability to take part in the activities of the National Assembly as a result of his pre-trial detention constituted an unjustified interference with the free expression of the opinion of the people and with his right to be elected and to sit in Parliament.
The Court found that it had been established beyond reasonable doubt that the extensions of Mr Demirtaş's detention, especially during two crucial campaigns, namely the referendum and the presidential election, had pursued the predominant ulterior purpose of stifling pluralism and limiting freedom of political debate, which was at the very core of the concept of a democratic society. The Court therefore held, unanimously, that the respondent State was to take all necessary measures to put an end to the applicant's pre-trial detention."