Eighty-year-old survives cancer and corona
Eighty-year-old Derviş Şahan, who lives in London, defeated cancer last year and now, after a twenty-day battle, the coronavirus.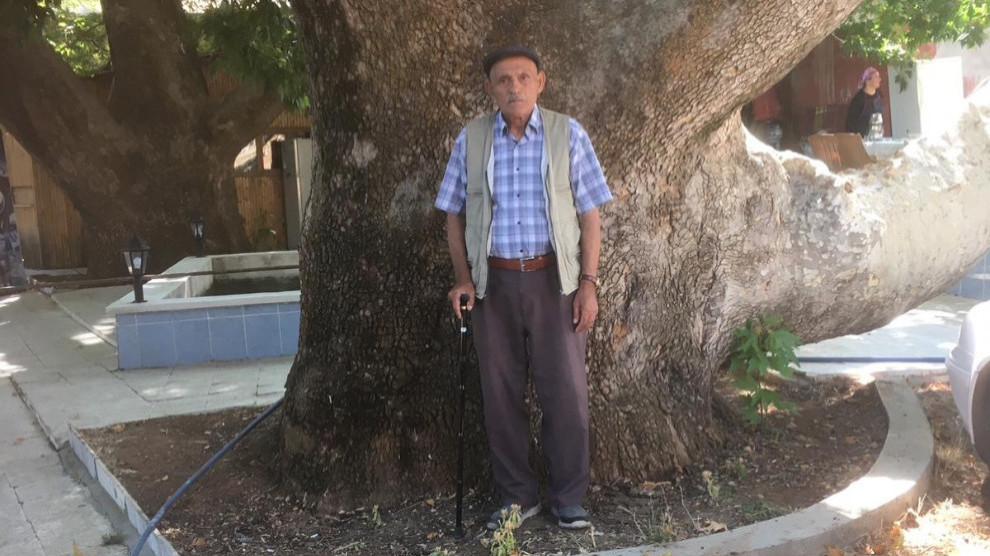 Eighty-year-old Derviş Şahan comes from the village of Kötüre in the province of Maraş and lives in London. His one-year younger wife Türkan Şahan and he have been infected with the coronavirus and were admitted to hospital on 15 March. They were taken to intensive care and there was little hope for them.
Derviş Şahan fought for five years with a skin cancer disease and defeated the cancer last year. Türkan Şahan could be discharged from the hospital after ten days. The condition of Derviş Şahan was still critical, but he continued to fight for his life in the hospital and finally the good news came. After twenty days he was discharged from the hospital.
Şahan told ANF on the phone that he never panicked and always believed in getting well. "When I got cough and fever, I was taken to hospital. Yes, I am old, but I am combative. I told myself that I had to fight and resist and that I would also defeat this disease. I believed that I would survive the disease. I was given medicine. For a while I didn't know exactly what was done to me. But I believed. If you are infected with the virus, you must not lose your faith."
Türkan and Derviş Şahan are now recovering at home and will remain in quarantine for another two weeks. Their son-in-law Hasan says that Derviş Şahan has never given up on natural nutrition even after moving from his village to London: "He has a strong immune system. In his whole life he has eaten homemade yoghurt, at least one plate a day. He also regularly eats pekmez, raisins, dried apricots, walnuts and fruit. And organic honey was of course indispensable for him. I think that this natural diet made him strong. And of course his will helped him. We were all very happy."