Essen group takes over the Freedom Vigil in Strasbourg
The Essen group has taken over the Freedom Vigil in Strasbourg and called for national unity against occupation and treason.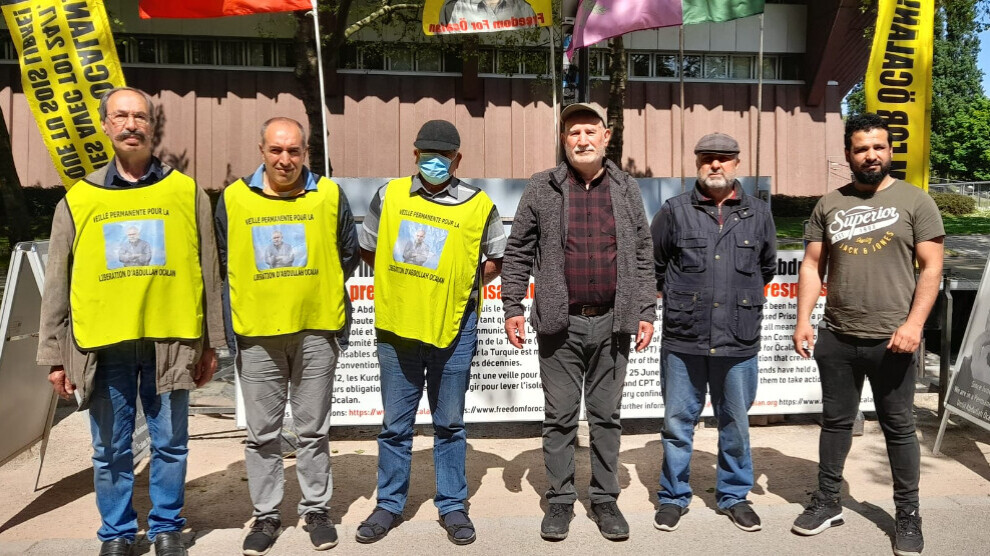 The Freedom Vigil, launched by the Abdullah Öcalan Initiative in Strasbourg, France on June 25, 2012, has been taken over by a new group of activists from Essen, Germany in its 517th week. The group includes İbrahim Polat, Fettah Cirit and Xebat Taş.
'WE WILL EXPAND RESISTANCE AGAINST INVASION'
Speaking on behalf of the group, İbrahim Polat remarked that the Kurdish people would expand the resistance against the invasion attacks of the Turkish army in partnership with the KDP against the guerrilla-held Medya Defence Zones in southern Kurdistan (northern Iraq).
Polat pointed out that the Turkish invasion attacks are carried out in connection with the isolation of jailed Kurdish leader Abdullah Öcalan. He added that Öcalan is the main interlocutor to resolve the Kurdish issue.
The activist stressed that the Kurdish people would never forgive betrayal, emphasizing that occupation is tantamount to completing genocide against the Kurdish people. "National unity should be realized in response to invasion, isolation and betrayal," the activist said, calling on the Kurdish people and their friends to expand the protests.