EU issues report on Turkey: Regression in all areas
The European Commission issued the Turkey progress report. Commissioner for Enlargement Johannes Hahn said they don't foresee any chapters to be opened with Turkey.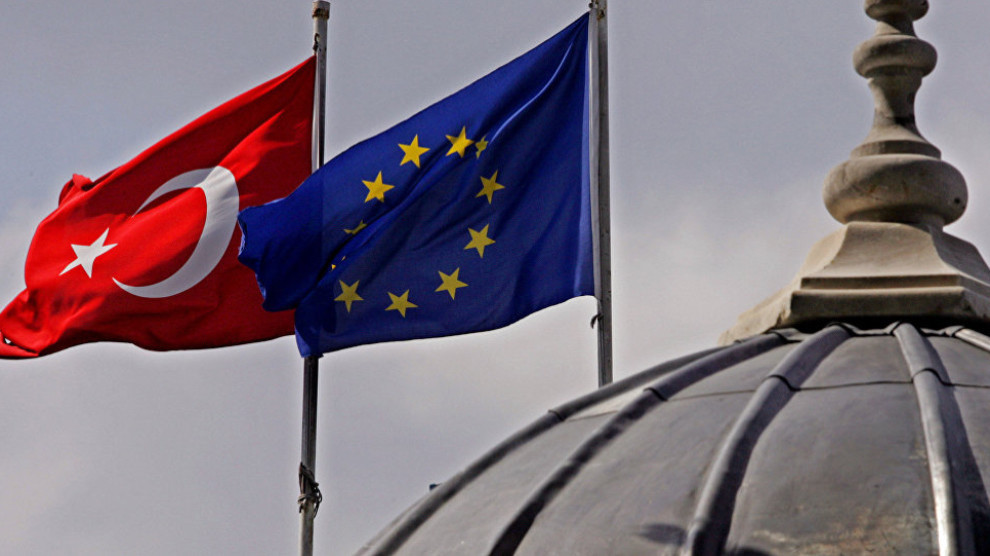 European Commissioner for Enlargement and European Neighbourhood Policy Johannes Hahn presented the progress report for seven countries including Turkey.
The report presented to the European Parliament Foreign Affairs Committee stressed that there have been significant regression in the human rights and democracy areas in Turkey compared to previous years and for the first time mentioned concerns on the economy and free market.
Hahn said human rights violations have deepened and added that there has been regression in many areas including the economy.
The report said steps taken by the Turkish government have affected the markets negatively and stated that the Turkish economy has continued to advance on a severely mistaken path.
The report also pointed out that there has been no advance in transparency for state aid, and stressed that concerns regarding the independence of key financial institutions in the country have increased.
Commissioner for Enlargement and European Neighbourhood Policy Hahn said, "Turkey continues to pull away from the EU."
The report also underlined that there has been significant regression to freedom of expression, freedom of association and other human rights and stated that political pressure against judges and prosecutors has affected the independence of the judiciary negatively.
Hahn said they were content with the refugee deal with Ankara and added that the cooperation continues in line with common interests.
The report also mentioned the March 31 local elections. Pointing out that in four municipalities in Kurdish cities, the HDP was not given the mayorship despite winning the elections, the report also mentioned the renewing of the Istanbul elections. The report added that both incidents have increased concerns that the elections process in Turkey is not free from political pressure.
Following this presentation, 3 MEPs including EP Rapporteur for Turkey Kati Piri and Portugese MEP Ana Gomes pointed to the situation in the prisons. The MEPs said there must not be silence regarding the female doctors held in cells in prisons and the diplomats who were subjected to mistreatment in Ankara.
Kati Piri issued a statement on Twitter and said she "raised serious allegations of torture in prisons, need to restart peace process, political prisoners like Kavala and Demirtas, and need to stand in solidarity with Turkey's population."