European youth movements call on young people to mobilise against Turkish attacks
The European youth movements called on the young people of Kurdistan and on internationalists to mobilize against the invasion and genocide attacks carried out by the Turkish state and the treacherous stance of the KDP.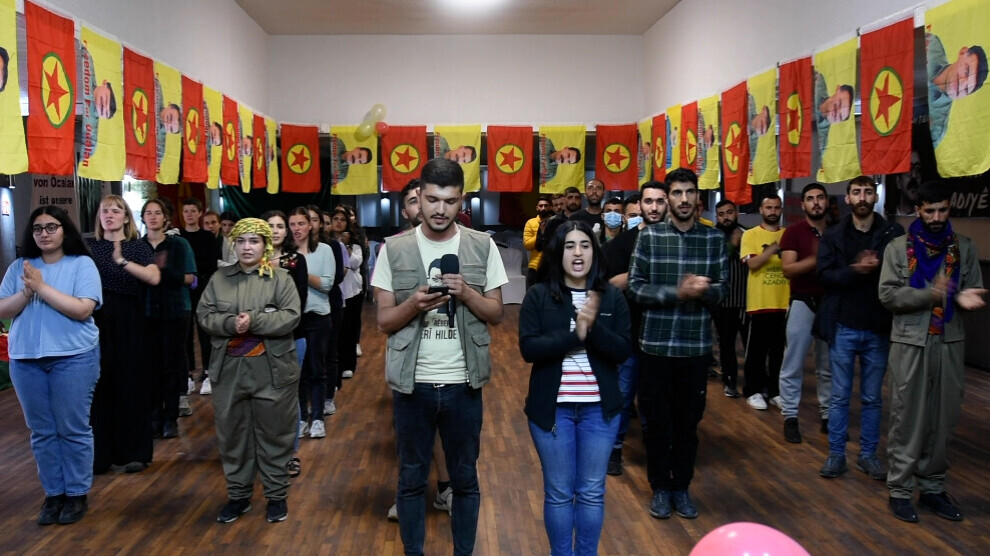 The European youth movements Tevgera Ciwanên Şoreşger (TCŞ) and Jinên Ciwan ên Tekoşer (TekoJIN) called on all Kurdish and internationalist young people to mobilize against betrayal, fascism, genocide attacks and isolation.
The young activists said in their statement: "First of all we greet the guerrillas, who resist everywhere in Kurdistan and are writing history in Zap, Metîna, Avaşîn and Zendura. As it is known, both the freedom movement and the youth movement are living in a very historical period. The attacks by the AKP-MHP fascism are very extensive. It is clear that an attempt was made to carry out a genocidal attack. A plan that does not accept the Kurds and aims at their destruction is being developed. A plan that benefited from the treason of the KDP. The systematic attacks and isolation of Leader Apo [Abdullah Öcalan] reached the level of torture, and an entire people in the person of Leader Apo was put under isolation."
The statement added: "As TCŞ and TekoJIN, we clearly state that our leadership is our red line. As Kurds and internationalists living in Europe, we are ready to light the fire of revolution on the streets to counter any attack against our Leader.
Today is the day to take action with the "Werin Cenga Azadiyê" initiative launched by the youth movement. Today is the day for every person to say 'It's time for freedom'. As TCŞ and TekoJIN, we invite every young person living in Europe to join the initiative."