Event in Denmark for hospital project in Rojava
Bilen said, "This project is one that showcases the strength, labor, love and struggle of women."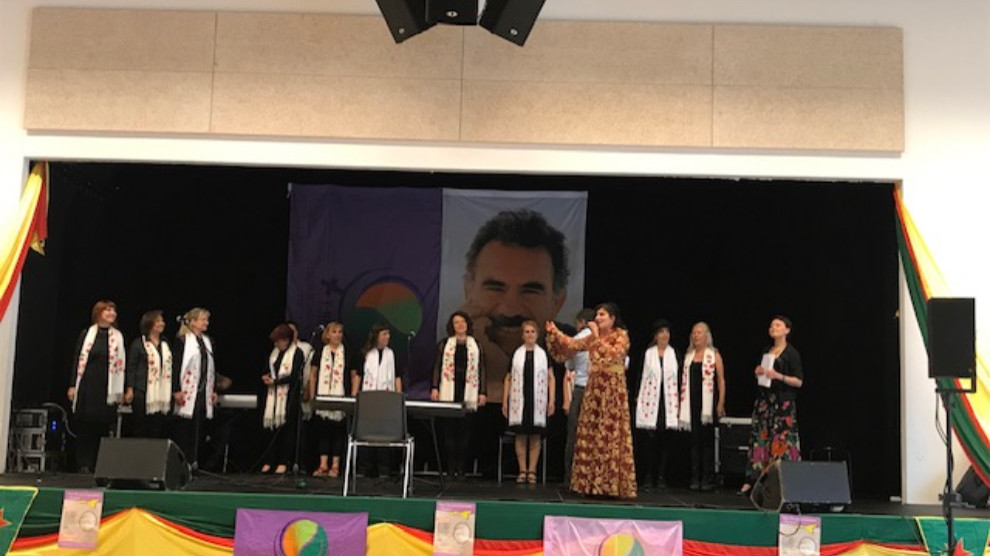 A solidarity event was held in Copenhagen, Denmark for the mother-child hospital to be built in Rojava.
The solidarity event organized by the Seve Women's Assembly started with a minute's silence.
Saime Bilen spoke in the name of the assembly in the event attended mainly by women and saluted the hunger strikes that broke the Imrali isolation.
Bilen said, "This project is one that showcases the strength, labor, love and struggle of women."
Bilen said women can do anything and overcome any obstacle when they want and continued: "Kurdish women were making history in Kobane, Rojava and Northern Kurdistan yesterday, and today the same women's will is taking steps to build a hospital for women and their children."
Danish MP Halime Oguz attended the event and stressed the importance of the project. Oguz said she will be supporting the project as a Kurdish MP and a woman.
Traditional Kurdish clothes were exhibited in the event and were sold off in an auction.
Sefi Sewedi, Danish band Verdens Sireni, Nevzat Tunc, Hozan Mizgin and Azad Bedran performed at the event.