Explosion in Istanbul results in deaths and injuries
An explosion occurred on Istanbul's Istiklal Avenue, leaving 6 dead and 53 injured, according to latest information.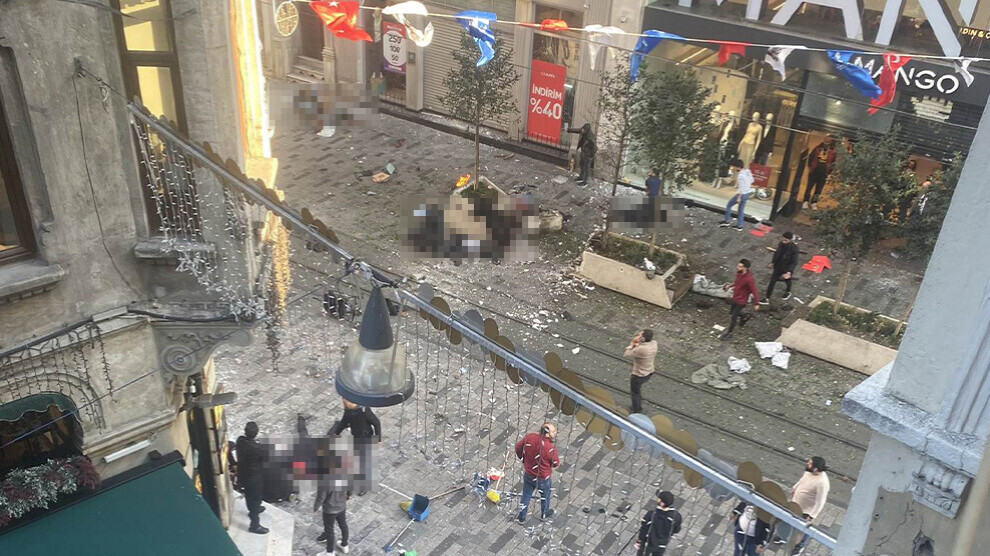 6 people were killed and 53 others injured as a result of an explosion in the western Turkish metropolis of Istanbul. The latest toll was announced by President Tayyip Erdoğan during a press conference in the evening.
The reason for the explosion, which occurred at 16:20 local time on Sunday afternoon on the popular shopping boulevard Istiklal Avenue in the central district of Beyoğlu, was initially unclear.
Footage posted on digital networks showed ambulances, fire engines and police at the scene of the explosion. Shops were closed and the street blocked off, with images showing people lying on the ground.
Meanwhile, the Turkish broadcasting authority RTÜK has ordered a news blackout on the explosion. This applies to any kind of news, interview, and images from the scene.