Families apply to visit Imralı
Families of Abdullah Öcalan and the other political prisoners in Imralı applied for a visit to the Imrali prison.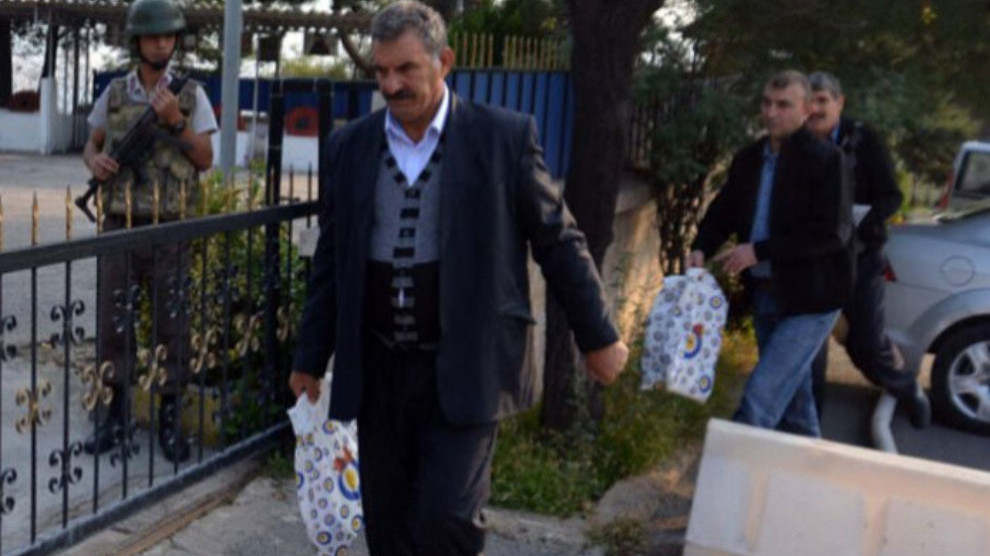 Kurdish People's Leader Abdullah Öcalan's brother Mehmet Öcalan and his tutelar Mazlum Dinç applied to the Bursa Chief Public Prosecutor's Office to go to Imralı.
Hamili Yildirim's brother Polat Yildirim, Ömer Hayri Konar's brother Ali Konar and Veysi Aktaş's sister Melihe Çetin have also issued an appeal through their lawyers to visit their relatives on the island prison.
After 21 years, Öcalan was first granted a phone conversation with his family on 27 April. He talked to his brother Mehmet Öcalan on the phone. It was also the first time the other prisoners spoke to their relatives on the phone, since their transfer to Imralı in 2015.
Since their transfer to Imralı on 15 March 2015, Ömer Hayri Konar and Veysi Aktaş have been able to meet their relatives on 5 June, 12 August 2019 and 3 March 2020.
Hamili Yıldırım could meet his relatives on 5 June and 12 August 2019 after being placed in Imralı in 2015.
Family members of Abdullah Öcalan, Ömer Hayri Konar and Veysi Aktaş visited their relatives on Imralı on March 3rd, 2020. The visit took place amid growing protests by the Kurdish people and democratic public opinion after media reports that a fire had erupted on the island.
Following their visit, the families confirmed that a fire had broken out on Imralı Island and they observed their relatives to be in good condition and not affected by the fire.
During the mentioned meeting, Kurdish leader Abdullah Öcalan said: "Everything depends on your struggle. If you do nothing, the isolation and bloodshed will continue. Nobody will come and solve the problem for you."