FARC: Colombian government must act to stop attacks
Some 80 former FARC guerrillas and relatives of former guerrillas have been assassinated since the peace agreement was signed, on 24 November 2016.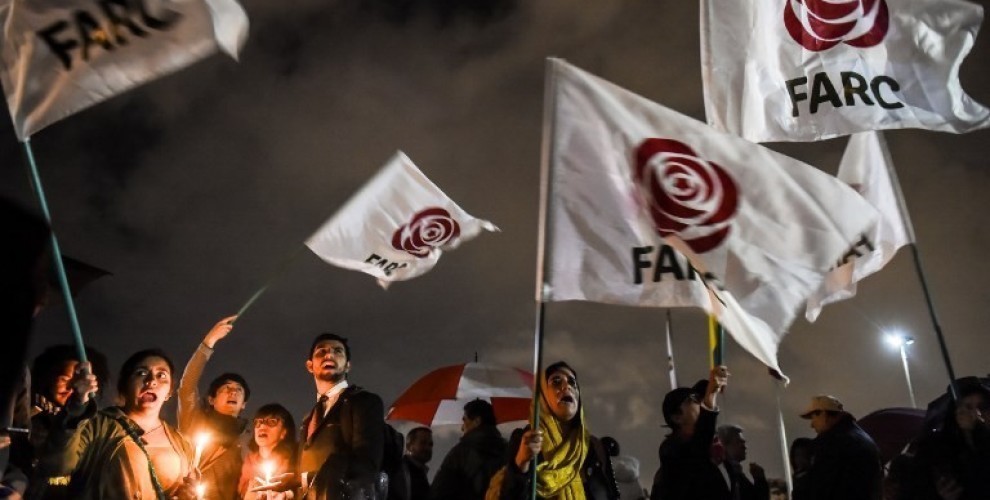 The National Political Council of the People's Alternative Revolutionary Force  party (FARC) issued a statement to draw the attention of the country to the seriousness of what is happening with former guerrillas throughout the national territory of Colombia.
On Sunday, 4 November, in the city of Medellín, Fancy Urrego (Erika Montero), member of the FARC National Political Council, has been targeted by unknown attackers. 
After leaving her residence,  4 people on two motorcycles without license plates opened fire on the FARC politician, causing an exchange of shots with the members of her security scheme. The shooting fortunately had no consequences. 
Some 80 former guerrillas and relatives of former guerrillas have been assassinated, since the peace agreement was signed, on 24 November 2016. 
"The authorities - said the FARC in its statement - have so far showed little interest to try to clarify the causes and responsible of such murders".
The FARC statement added: "A few days ago we received information that the police intelligence agencies had detected plans to attack the leaders of the FARC party. Everything indicates that what happened last Saturday in the city of Medellín is the beginning of this criminal plan". 
For this reason the FARC have demanded to the Government and the Colombian State "greater speed in the clarification of these facts, and of those responsible for taking the life of militants and relatives of the FARC party". 
Likewise the former guerrillas party demand guarantees to exercise their political activity, as agreed in the Peace Agreement.
"We request - said the FARC - an emergency meeting with President Duque, in order to personally expose our concerns and hear his opinion on this serious situation. It is necessary to jointly evaluate everything related to guarantees and security measures for our party and its members".
The statement continued: "We ask the Second Mission of the UN, the guarantor countries, the entire international community, as well as the Procurator's Office and the Ombudsman's office, to take duly note of these events that we are denouncing".
Finally the FARC called "on all the political parties, the different social sectors, the media and the live forces of the nation to express their rejection towards these types of aggressions".