FED-KURD calls for participation in demo against PKK ban in Berlin on 26 November
The Kurdish association FED-KURD, which is active in East Germany, calls on all fellow citizens to take part in the demonstration against the PKK ban on Saturday in Berlin, saying, "Let's strengthen the fight for freedom and democracy together!"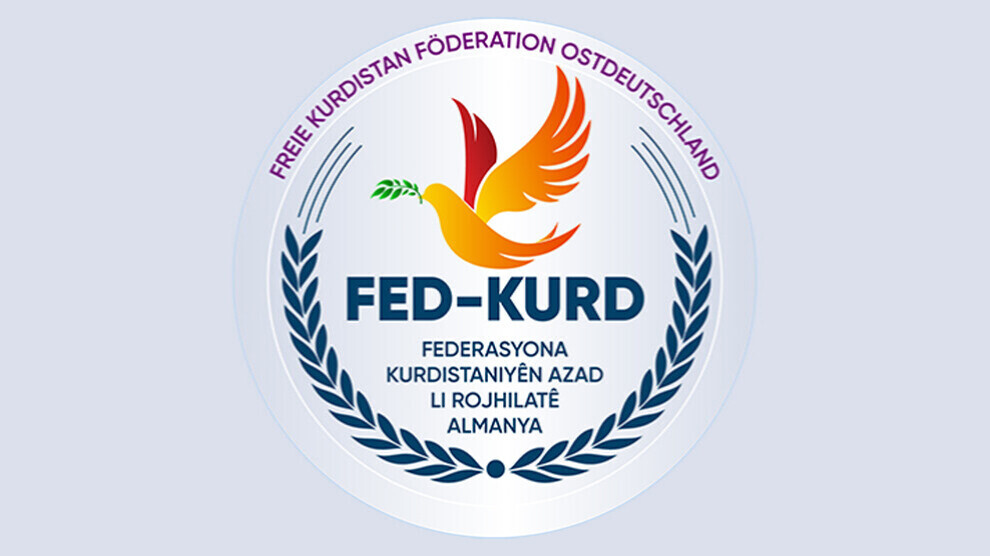 The Free Kurdistan Federation of Eastern Germany (FED-KURD) calls for participation in the supra-regional demonstration against the PKK ban which will take place in Berlin on 26 November.
The Kurdish federation's call on Wednesday states the following:
"The PKK has been on the list of banned organisations in Germany since 26 November 1993. Although millions of people support the PKK, such a decision was made which is against the law and conscience.
All the work and activities of more than two million people from Kurdistan living in Germany are criminalised because of this wrong decision. For more than 40 years there has been a war between the PKK and the Turkish state. This decision does not contribute to ending this war, but, on the contrary, legitimises the war crimes committed by the Turkish state. The Kurds and the friends and supporters of the Kurdish people can no longer accept this decision.
Our expectation of the German state is a neutral approach to the Kurdish question. Because of the wrong decision, Germany is becoming a supporter of one side of this war, that is, a supporter of the Turkish state. And this attitude does not serve to solve the Kurdish question. On the contrary, it deepens this war. We demand that the PKK, which is leading the Kurdish people's struggle for freedom, be removed from this list. Only in this way will peace and democracy be served.
With this in mind, we invite all our people and friends to our demonstration against this decision at 10am on Hermannplatz in Berlin on Saturday, 26 November 2022. Let us all raise our voices together against this decision. Let us strengthen the Kurdish people's struggle for freedom and democracy."
A joint journey to the demonstration in Berlin is being organised from many cities across Germany.