Five top ISIS officials captured in Deir ez-Zor operation
As the final phase of the Syrian Democratic Forces' (SDF) operation in rural Deir ez-Zor continues on its 10th day, five top ISIS officials have been captured.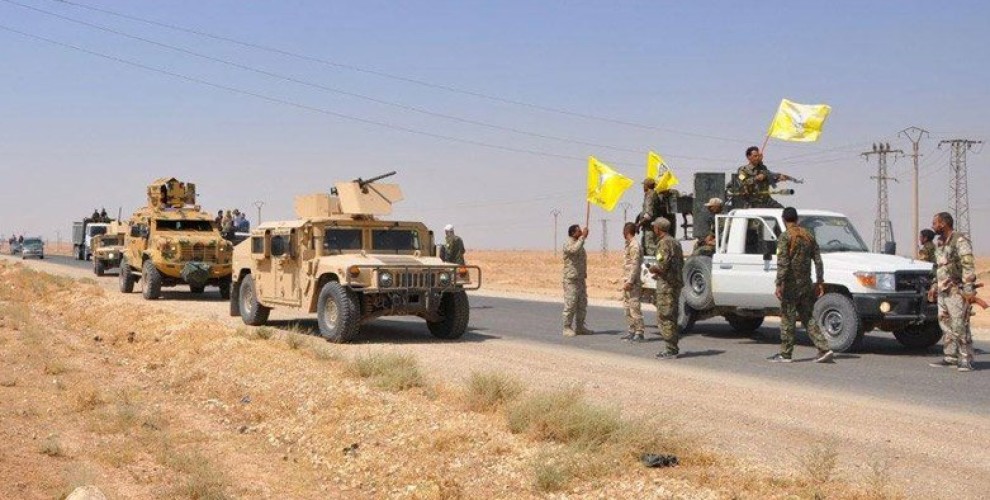 Army Colonel Ryan Dillon, Spokesperson for Operation Inherent Resolve (OIR), the US-led coalition against ISIS, announced that top ISIS officials for Deir ez-Zor have been captured as a result of coordination between Iraqi forces and the SDF. Dillon said the capture was "a significant blow" to ISIS.
#Iraq captures 5 key Daesh leaders during #OperationRoundup. The arrest is a significant blow to Daesh & demonstrates close coordination between #ISF & #SDF in their fight to #defeatDaesh. @CJTFOIR is committed to lasting defeat of Daesh & setting conditions for stabilization.

— OIR Spokesman (@OIRSpox) May 10, 2018
4 of the captured ISIS members are reported to be from Iraq and the other from Syria.
The final phase of the Operation Cizire Storm was launched on May 1st and aims to clear eastern Deir ez-Zor and border area with Iraq of ISIS. SDF fighters have advanced 20 km since the launch of the campaign.