Flats of administrators of Kurdish institutions raided in Germany
The German state continues its repressive actions against the Kurds.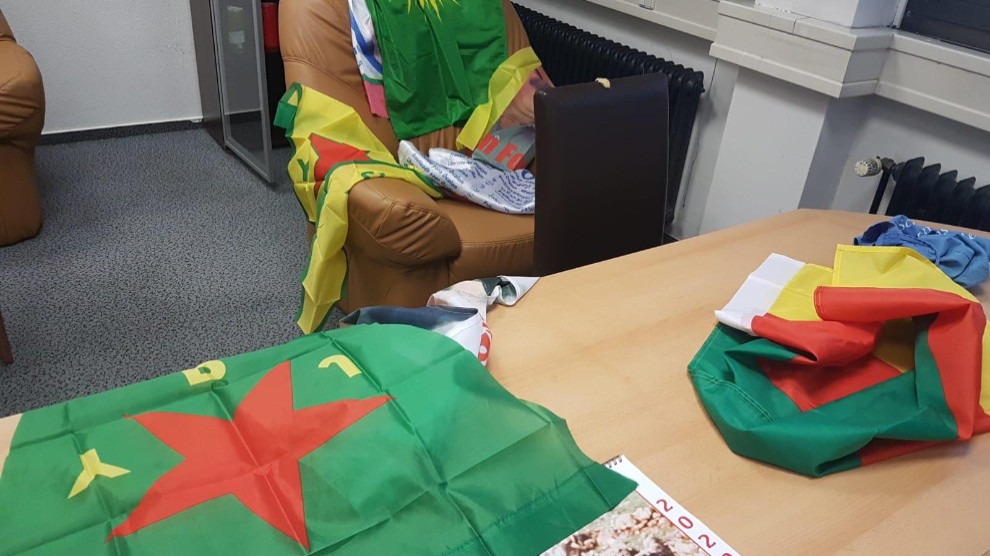 In the German city of Heilbronn, police forces raided the homes of administrators of Kurdistan Communities Federation (FCK) and Democratic Kurdish Community Centre at around 06:30 Wednesday morning.
Co-president Sait Öztürk, who was among those targeted in the operation, spoke to ANF and said that he saw police units outside his flat as he returned from work in the morning.
Öztürk said; "Dozens of police entered my flat as soon as I did. They searched my flat citing "PKK activities and association activities".
Öztürk said the search in his flat, and the garden, continued till 10:45. He noted that his cell phone, computer, many books and documents of the Federation were seized by the police.
Öztürk added that the raid was grounded on some documents that had been seized during last year's raid in the association.
Last year in June, German police had raided the Heilbronn Democratic Kurdish Community Centre (DTKM) and many other addresses, and detained six Kurdish youth. The Federation had harshly criticised the operation and called on the German government to stop cooperation with the Turkish state.