Former intelligence chief admits to "Turkish imams as agents"
Former president of the Federal Office for the Protection of the Constitution Hans Georg Maaßen said the DITIB member imams are working for Turkish intelligence.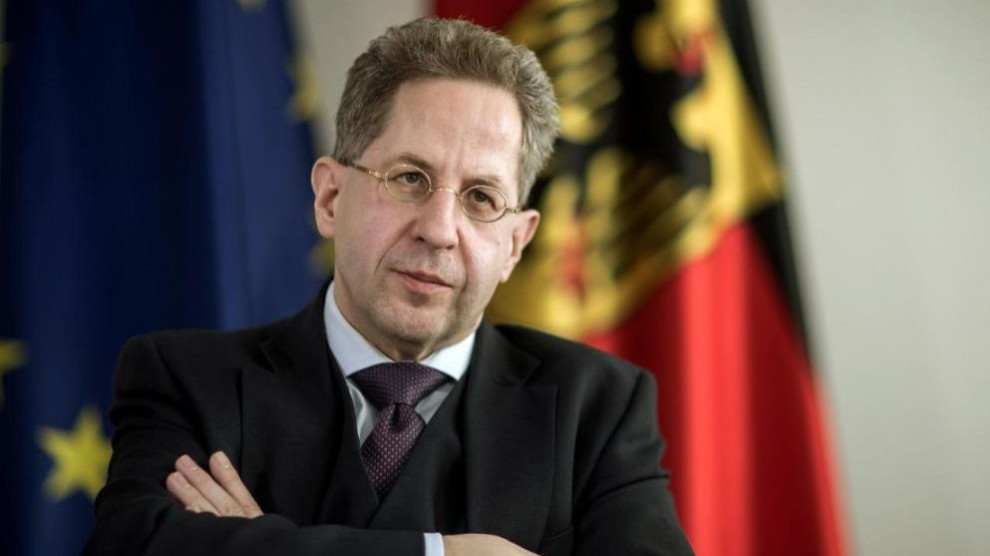 Hans Georg Maaßen, former president of the Federal Office for the Protection of the Constitution who left his post last year, spoke to the weekly news journal Focus's online news outlet Focus Online. Maaßen spoke about the issues on Germany's agenda and made a striking confession on DITIB, the religious organization that functions as the Erdogan regime's Germany branch.
The former intelligence chief spoke about the Religious Affairs Turkish Islamic Union (DITIB) which works under the Turkish Religious Affairs Directorate with almost 900 mosques in Germany and said, "They were known to be engaged in intelligence activity and to send the information they gathered to Turkish authorities."
"INTELLIGENCE SERVICES SHOULD CLOSELY MONITOR DITIB"
Maaßen said the espionage activities of the Turkish imams constitutes an attack against the sovereignty of the state and continued: "In my opinion DITIB's ideological religious point of view doesn't comply with democratic values either. As such, the Federal Office for the Protection of the Constitution should monitor this organization closely. Of course the decision on the matter belongs to the political will."
DITIB's president and vice president had been appointed directly by the Erdogan regime last January in a bid to completely have the institution under Ankara's control. Berlin Embassy Religious Services Undersecretary Kazim Turkmen had been appointed DITIB president and Cologne Consulate Religious Services Atache Ahmet Dilek had been appointed vice president.
"AGENT IMAMS" INVESTIGATION CLOSED
Following the coup attempt on July 15, 2016, the Erdogan government fired many imams for being members of the Gulen congregation. At the same time, DITIB administrators and imams have been handpicked in recent years to be sent to Germany.
In early 2017 when the Erdogan regime and the Merkel government had a falling out, it had come to light that DITIB imams work with the MIT in Turkey and that they engaged in Erdogan propaganda under the guise of weekly sermons. At the time, the North Rhine Westphalia State Office for the Protection of the Constitution detected at least 13 agent imams and the police raided several homes. But after negotiations with the Erdogan regime, the investigation against DITIB was closed.