Four detained in Ankara over HDP's "Democracy March"
HDP's march for democracy continues despite the attacks and obstacles of the Turkish forces and authorities.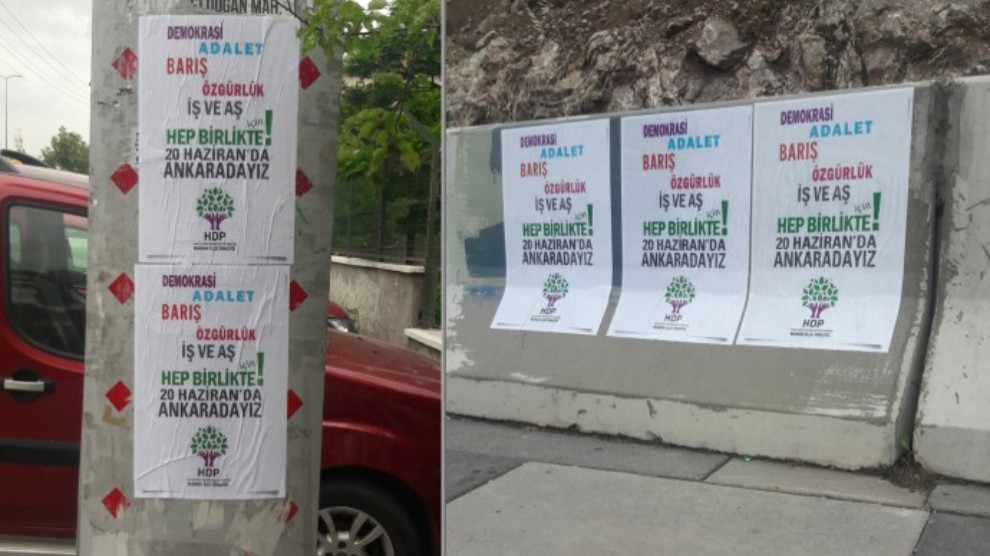 The Peoples' Democratic Party has started on June 15 a two-track democracy march to Ankara, beginning from the western province of Edirne and the southeastern province of Hakkari, in response to the revocation of the parliamentary status of HDP MPs Leyla Güven and Musa Farisoğulları and the Erdoğan-AKP regime's continuing crackdown on the party and the opposition in general.
As part of a broader campaign titled "The Democratic Struggle Program", the march aims to meet with different sections of society and deliver their demands to Ankara. The participants are expected to reach Ankara on June 20.
Police forces in Tuzluçayır neighborhood of Ankara have prevented activists from hanging stickers informing about the Ankara program of the march.  
Four people were taken into custody in the police attack, including HDP Mamak district co-chair Mustafa Akkaya.
The stickers read "We all will be in Ankara on June 20 for democracy, justice, peace, freedom and labor".