Four-week "Freedom for Öcalan" camp in Strasbourg begins on 2 October
A four-week "Freedom for Öcalan" camp will take place in Strasbourg in October. Interested groups are invited to participate, activists from all over Europe are expected.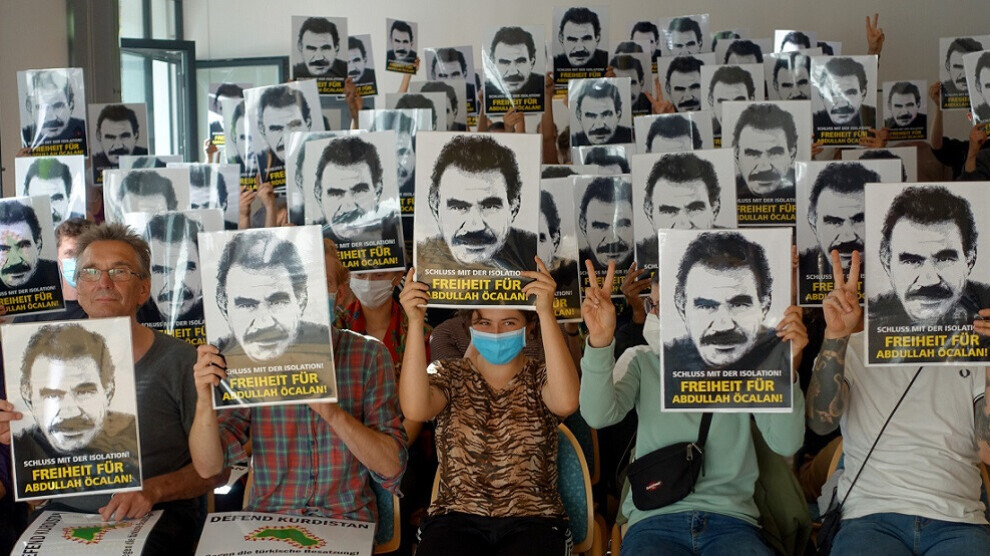 In October, activists from Europe will get together in Strasbourg and set up a four-week protest camp. The camp will start on Saturday, 2 October, at 1 pm with a press conference in front of the Council of Europe. The action has been organised to protest the ongoing isolation of Abdullah Öcalan and condemn the complicity of European institutions.
"The political solution to the Kurdish question and a just peace are only possible if the isolation and illegal imprisonment of Abdullah Öcalan finally come to an end," says the press release inviting activists to attend the camp.
Different groups will arrive every week and the protest will continue. In addition to numerous protest activities, life in the camp will be shaped by political workshops and cultural events.