France insists on in-situ trials for ISIS members
France stated once again that they insist on ISIS members captured alive by SDF forces will not be admitted back into the country and should "answer for their crimes where they committed them".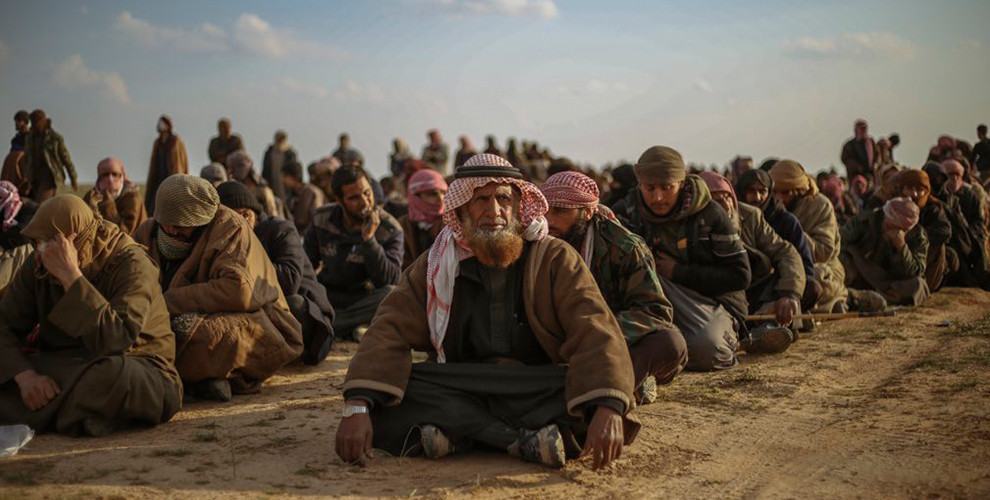 France's Minister of Armed Forces Florence Parly spoke to the BFMTV network and stressed that France is not eager to repatriate French citizen ISIS members.
On the ISIS members captured alive in Syria and Iraq, Parly said: "France's position on this matter is clear. We have no intention to repatriate fighters who should be put on trial and held to account for their crimes where they committed the crimes."
THEY ARE BEHIND BARS AND THEY WILL REMAIN THERE
Minister of Armed Forces Florence Parly said there are French citizens among the thousands of ISIS members captured by the Syrian Democratic Forces (SDF) and stressed that their stance is the same in that matter as well.
Parly said: "Regarding the arrestees held by Syrian Kurds: We have no reason to believe they cannot remain there. They are under arrest there. They are behind bars, and that's where they should remain."
"THEY ARE NOT THERE BY ACCIDENT, THEY WILL BE TRIED THERE"
According to documents published by newspaper Libération yesterday, French officials are considering options for the repatriation of some 250 individuals, mostly families of ISIS members in Syria and Iraq. When asked to comment on the matter, Florence Parly said the gang members had not been sent anywhere by force.
Parly said: "[ISIS members] did not find themselves in Syria or Iraq by accident. They went there voluntarily. As such, they deserve to answer for their crimes where they committed the crimes and where the witnesses are, i.e. where they are right now."
France had announced before through the Minister of Justice that ISIS members could be tried by authorities under the autonomous administration in Northern Syria. Like in many Western nations, a majority of the population in France objects to "jihadists" who left to join ISIS or other gang organizations returning to the country.
However, according to reports, France did arrange for the repatriation of children under 5 following a series of meetings with the Northern and Eastern Syrian Autonomous Administration authorities.