Freedom for Öcalan Vigil reached week 356
The Freedom Vigil held in front of the Council of Europe demanding freedom for Kurdish People's Leader Abdullah Öcalan has reached week 356.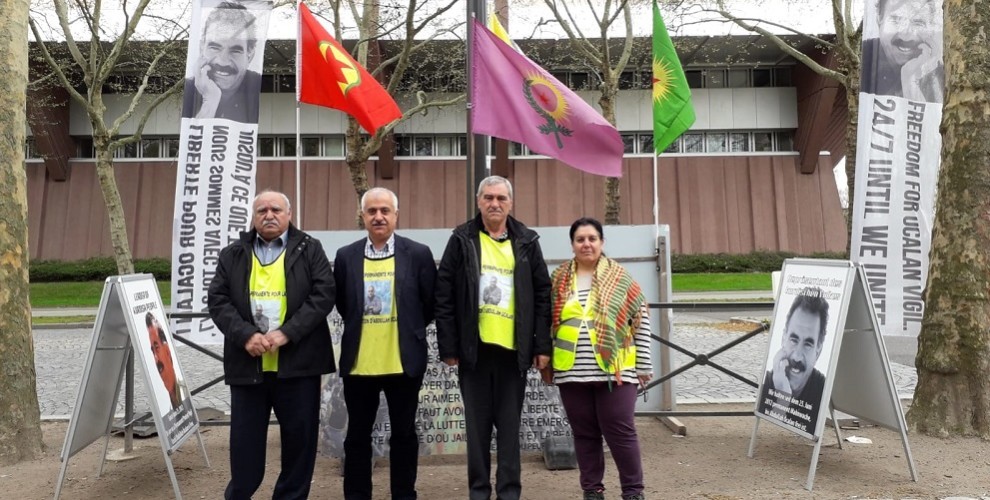 A new group of Kurdish activists took over the 356th week of the Freedom Vigil in front of the Council of Europe in Strasbourg. Four Kurds from Rojava came from Austria to take over the action. They are: Heme Heci Eli, Mahmut Heme, Mehemet Heseki and Bave Metin Heme Kobane.
Heme Heci Eli, speaking on behalf of the Rojava group members from Vienna said they condemned the world's silence over the Kurds, especially in European countries. The spokesperson of the group added that the Kurds had no demands other than humanity and equal rights, and emphasized that the Kurdish people started fighting in Kobanê and that this victory led to many subsequent fights that resulted in the defeat of the ISIS mercenaries in Baghouz. He added that those victories were not just for Kurds but for the entire world. 
The group spokesman insisted that they cannot accept the silence of Europe on both Kurds and Öcalan. He called on the Committee for the Prevention of Torture (CPT) to act and help in bringing isolation to an end. 
The Freedom for Öcalan Vigil is an ongoing action and it was launched by Kurdish activists on 25 June 2012. The action, the Kurdish people say, will continue until Öcalan is finally released.