Freedom for Öcalan Vigil reached week 378
The Freedom for Öcalan Vigil in front of the Council of Europe in Strasbourg, continues this week with a new group from Salzgitter.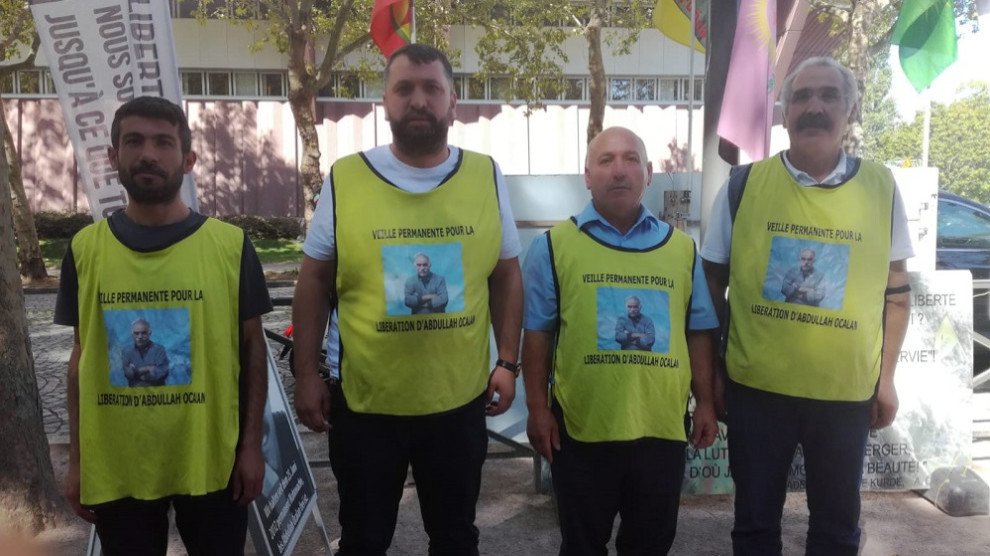 The Freedom for Öcalan Vigil protest in front of the European Council has been going on since 25 June 2012. Every week a new group of activists take over the Vigil that has reached week 378.
Last week, a group of four people from Salzgitter, Germany, took over the action carried out by three Kurdish young people from Strasbourg.
The group includes Ali Bilinci, Cumar Acar, Süleyman Özkalkan and Şexmus Güner.
In a statement made by the activists, it was emphasized that the isolation policies against Öcalan could not be accepted.
The statement added that Kurdish people cannot accept the continous prevention of the Kurdish leader visits with his lawyers.
Activists also addressed the Kurdish people in Europe calling for participation in the protests organized for the freedom of Öcalan.
The Freedom for Öcalan Vigil is the longest protest action carried out by Kurds.