French Left Party supports hunger strikes
The Parti de Gauche (Left Party) in France issued a statement on the isolation imposed upon Kurdish People's Leader Abdullah Öcalan and the hunger strikes spreading in waves.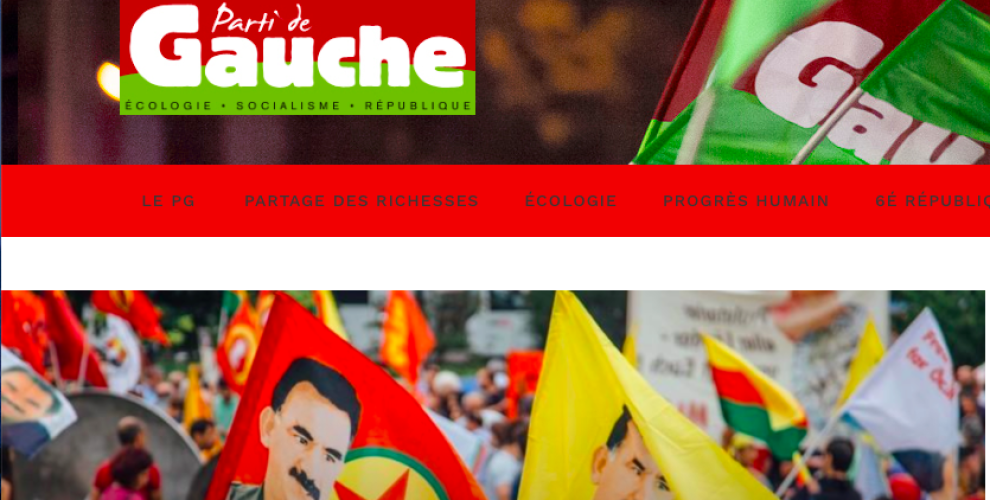 Parti de Gauche (Left Party) issued a written statement and said Öcalan has been held under absolute isolation in Imrali for the last two years, in violation of UN conventions. "What is the Committee for the Prevention of Torture doing?" asked the PG, and added: "Öcalan is the leader of the Kurdish freedom movement. He should be seen as the Nelson Mandela for Kurdish people."
The PG mentioned the negotiations process with the Turkish state that ended in 2015 and stated that the government ended this process unilaterally and went on to launch a total war against the Kurdish people.
"Öcalan hasn't been heard from in two years," said the PG and added that Öcalan's family and lawyers, as well as Kurdish organizations in Turkey and Europe have called for an unlimited strike.
PG said imprisoned HDP MP Leyla Guven has been on a hunger strike for over a month: "As of today, 10.000 political prisoners in Turkish prisons have responded to this call."
The statement said, "PG is offering full support for the struggle for Abdullah Öcalan's freedom and the removal of the PKK from the list of terrorist organizations."
The PG said Öcalan's release would "enable the start of a true political solution that is inevitable for democracy, the peoples of Turkey, Kurds and the Middle East as a whole."