German police attacks activists on 'Long March' for Ocalan
Repression by the German police against Kurdish activists continue while Kurdish institutions are also becoming a growing target for German authorities.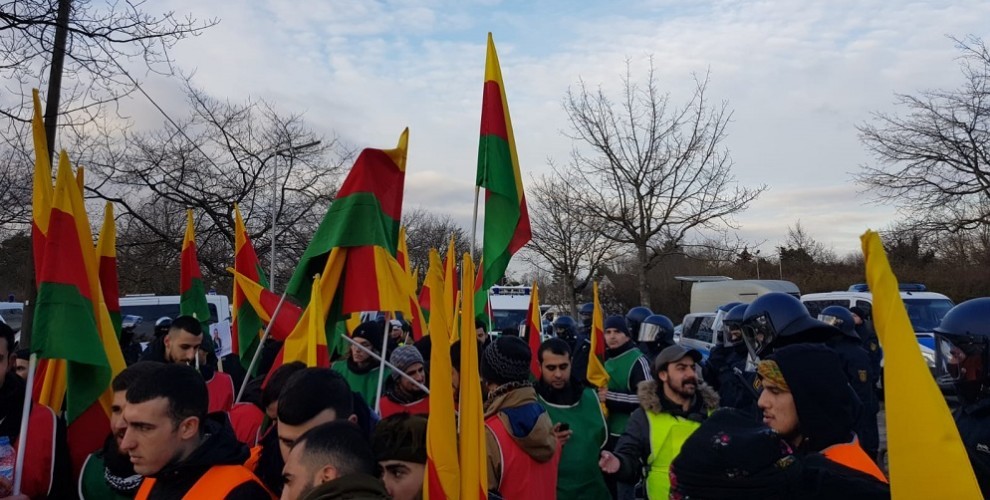 German police forces staged a crackdown on participants of the 'Long March' from Mannheim, Germany to Strasbourg, France. The activists are protesting the February 15 international conspiracy against Kurdish People's Leader Abdullah Ocalan on its 20th anniversary.
The demonstrators were first surrounded by the police near the city of Karlsruhe, on the grounds that they were carrying posters of Ocalan.
Following an interruption, the youth resumed their march with the slogan "Biji Serok Apo" [Long Live Leader Ocalan].
The demonstrators were then attacked by the police on the grounds that the slogan was banned, and many were taken into custody during the crackdown.