German politicians criticise AKP's appointment of trustees
German politicians have reacted to the decision by the AKP regime to appoint trustees to the HDP-run municipalities of Amed, Mardin and Van.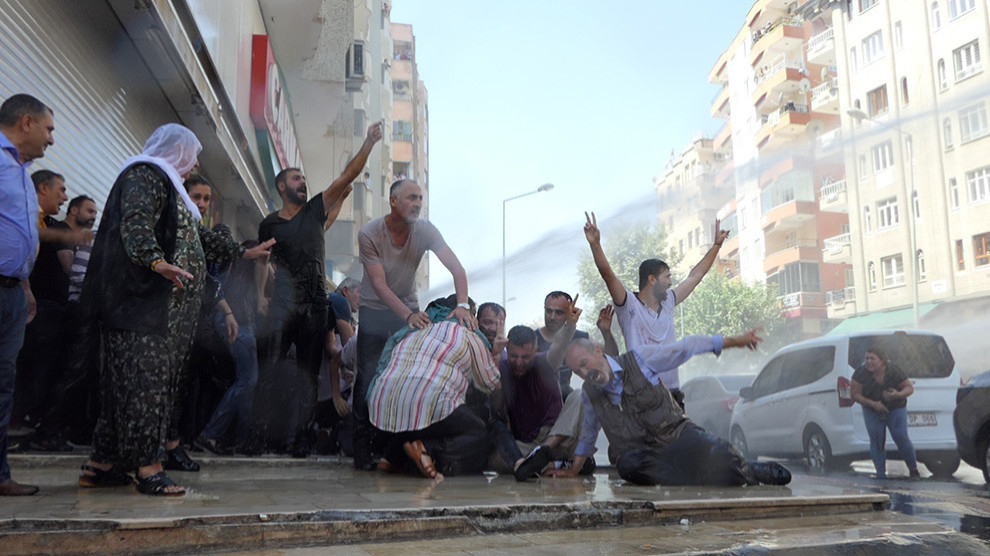 Die Linke MP Michel Brandt wrote a letter to Foreign Minister Heiko Maas to express his concern about the Turkish government decision to dismiss the elected Kurdish mayors.
Brandt, who has been elected for Karlsruhe, underlined that Karlsruhe is Van's twin municipality and added that "the AKP decision to lift the legally and freely elected mayors from their charge is a blow to democracy."
The twinning agreement was first signed by the former Mayor of Van Bekir Kaya and the Mayor of Karlsruhe Metropolitan Municipality, Frank Mentrup.
However, the cooperation agreement was stopped after Kaya was dismissed and imprisoned. Co-mayor Bedia Özgökce Ertan signed a new agreement for the cooperation between the two cities which came into force once the HDP won the 31 March elections.
Sommer: Erdoğan tries to impose his rule by force
Die Linke MP Helin Evrim Sommer also issued a statement saying that the trustees meant to confiscate the will of the people. "Erdoğan - said Sommer - tries to intimidate the Kurdish people, as he could not win the election."
Sommer added: "The German government is often forgetting about the democratic and human rights principles when it comes toTurkey as it prefers to protect the interests of greedy weapons company."
The Die Linke group in the Hessian State Assembly also made a written statement condemning the Turkish state's dismissal of Kurdish mayors.
Saadet Sonmez made a statement on behalf of the group, stating that the will of the Kurdish people has been ignored with the appointment of trustees. Sonmez added that Die Linke stands beside Kurds in their rejection of the trustees and urged the Hessian government to protest Erdogan's repressive regime.
Letter from IPPNW to Foreign Minister Maas
The International Physicians for the Prevention of Nuclear War has harshly criticized the  Turkish state and its decision to suspend Kurdish co-mayors. The IPPNW wrote a letter to German Foreign Minister Maas urging him to act with Turkey on the issue.
Condemning the violence of Turkish police in protests against the trustees, IPPNW demanded that the German government take action. Before the elections of 31 March a delegation from the IPPNW went to Turkey and Northern Kurdistan.
Roth: EU and Germany should take action
The Vice President of the Bundestag, Claudia Roth, also harshly criticized the AKP regime's re-appointment of trustees to replace the HDP co-mayors of Amed, Mardin and Van.
Green Party politician Roth said: "The appointment of trustees shows the extent of the problems Turkey has with democracy."
Roth also said that the "link to terrorism that the Erdogan regime has often put forward as a justification for appointing trustees is actually used as a tool to actually destroy democracy and to keep people under pressure."