Germany claims there is no sufficient evidence that Turkey violates international law in Afrin
The German government made a statement regarding the invasion of Afrin saying: "We do not have sufficient information that international law has been violated," once again backing the Turkish state.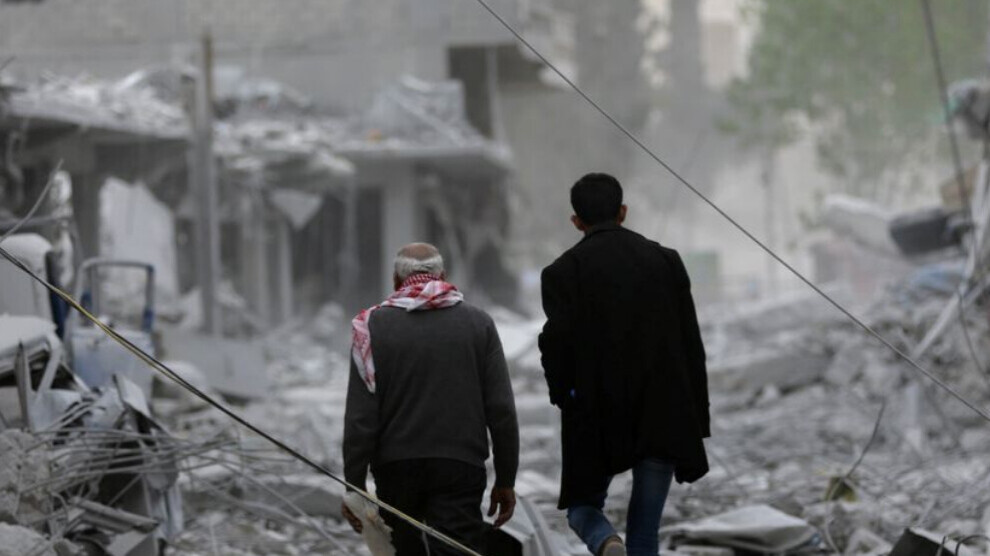 The Turkish state had said in its application to the UN Security Council, two days after Turkey's invasion attack on Afrin Canton on 20 January 2018: "This operation is carried out within the framework of self-defense in accordance with Article 51 of the United Nations Charter."
The AKP-MHP government claimed that its borders were under threat due to attacks from inside Syria. However, despite the fact that nearly 5 years have passed since the occupation, no investigation has been carried out on how true the reasoning was about the right of "self-defense" put forward by the Turkish state for the invasion of Afrin in the international arena.
German Die LinkeDeputy Sevim Dağdelen brought the issue to the agenda of the Bundestag with a short question last week.
'We don't have the necessary information about Afrin'
Dağdele asked the Minister of Foreign Affairs in the Bundenstag whether Turkey's referring to Article 51 was legitimate, and whether the Federal German Government had carried out an investigation on the violation of international law.
Undersecretary Andreas Michaelis answered the Die Linke MP claiming that the government does not have the necessary information to conclude whether Turkey is violating international law in the Afrin region. The Berlin administration did not give a clear answer to Turkey's "legitimate defense" claim and once again backed the Turkish state's occupation of Afrin.
Stating that the Federal German Government has criticized Turkey's presence in Northern Syria many times, Michaelis continued: "We specifically asked for attention to the protection of the civilian population and for the military presence in northern Syria to be ended as quickly as possible."
Unlike the federal government, which has never seriously commented on the attack on Afrin and the crimes committed by Turkey and its mercenary troops, the scientific services (WD) of the Bundestag have repeatedly identified violations of international law.
In a status report commissioned by Die Linke "on the classification of the Turkish military presence in northern Syria under international law", the WD stated at the end of 2018: "The Turkish military presence in the northern Syrian region of Afrin and in the region around Asas, al-Bab and Jarablus in northern Syria meets all the criteria of a military occupation under international law."