Germany forgets about 35 ISIS-member citizens in YPG custody
Germany has been ignoring their 35 ISIS-member citizens in YPG custody. The Rojava administration called on Berlin once more, saying: "Get a hold of your citizens in our custody, take over their trials or we will have to seek other paths."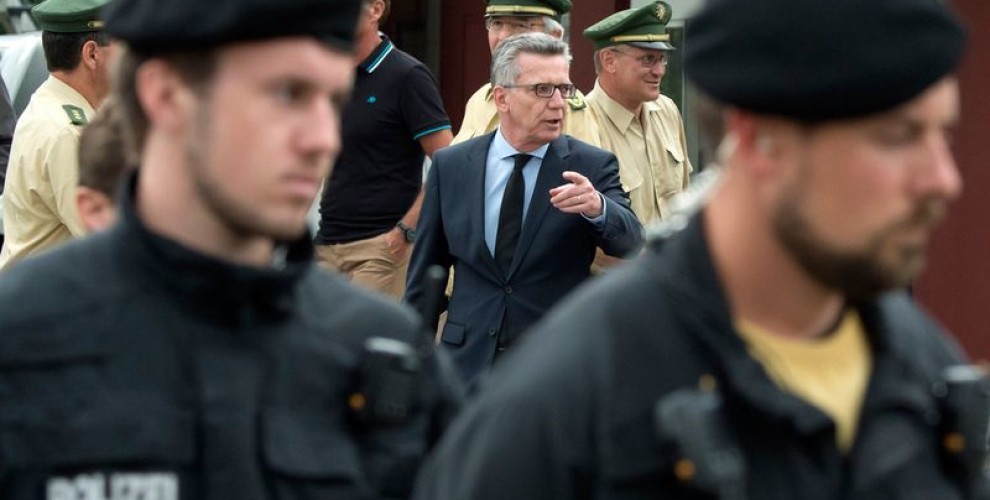 The Rojava administration and the Northern Syrian Federation officials have called on western countries several times for their ISIS-member citizens who were captured during the efforts to clear the area of ISIS. 2700 ISIS members are currently in Rojava prisons who were captured by YPG special units in operations.
800 of them are citizens of 46 different countries, most of which are western states. The Rojava administration had called on the US, France and Germany in particular to take action and take over the trial of the foreign ISIS members. According to a study by the Funke Media Group, to which most media institutions in Germany subscribe to, 35 of these ISIS members are German citizens. 10 of them are men, 10 of them are women and 15 of them are minors.
"FOREIGN ISIS MEMBERS ARE A GREAT BURDEN FOR US NOW"
Despite the calls being reported on in the Germa media for a while now, the Berlin administration has been ignoring the ISIS members. Cizre Canton Foreign Relaions Council Co-chair Dr. Abdulkerim Omer spoke to newspapers under the Funke Media Group and said Germany shouldn't be silent about the ISIS members' situation. Omer pointed out that the foreign citizen gang members are a great burden for them and continued:
"We don't want to set these persons free in our territory. But we don't have the conditions to put them on trial. If the US, France, Germany and other countries don't fulfill their responsibilities, we will have to look for other alternatives. These persons can't stay in prison here like this. The Turkish state attacks are already making our jobs more difficult, we can't keep them in our prisons any more."
"GERMANY WAS A COUNTRY THAT SENT MEMBERS TO ISIS"
Federal Parliament opposition Die Linke's domestic affairs spokesperson Ulla Jelpke recently called on the Angela Merkel led government regarding the German citizen ISIS members YPG has in custody. Jelpke said: "Germany should be responsible for the trial of German citizen ISIS members."
Jelpke stressed that the ISIS members in question joined the terrorist organization from Germany and issued a call: "These persons took off from Germany, so the responsibility should lie with Germany. Germany was a country that sent members to ISIS during the war. Germany, also a member of the coalition to fight against ISIS, shouldn't ignore this situation. The Federal government must establish official channels with Kurdish forces and bring the ISIS members to Germany."
AT LEAST 1000 PERSONS JOINED ISIS FROM GERMANY
The number of persons leaving Germany to go to Syria and Iraq to join ISIS is estimated at over a thousand. 20% of these are women, and a majority of them are under 30. According to Germany's domestic intelligence agency the Federal Office for the Protection of the Constitution, a third of the "radical Islamists" who went to Syria and Iraq have returned to Germany.
35% of these persons identified as "radical Islamists" by German officials have German citizenships, and another 27% have dual citizenships. The biggest group of German citizens who joined ISIS is the ethnically Turkish group.
Turkish citizens are also in the lead with 21% regarding dual citizens who joined ISIS from Germany. Second in line are Moroccan citizens. According to German Ministry of Interior Affairs data, the fates of only a fragment of the persons who went to Syria and Iraq are known, and some 170 of them are known to have died in clashes or in other circumstances.