Germany issues scandalous ban against 2 Kurdish institutions
Turkish state's prohibitions have rubbed off on Germany. The Interior Ministry announced a ban against 2 Kurdish cultural-artistic institutions, Mesopotamia Publishing and Mir Music.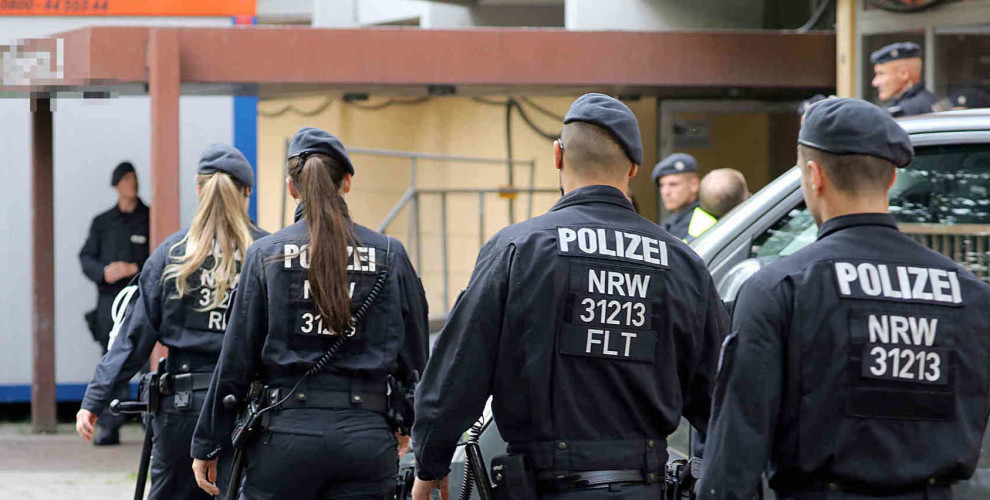 The German state, after restoring their relationship with the Erdogan government, is going against Kurds in Germany.
Conservative right-wing politician Interior Minister Horst Seehofer ordered a ban against 2 important Kurdish institutions in the country, Mesopotamia Publishing and Mir Music.
The 2 institutions based in Neuss were raided by the police this morning. The police continue their search in both locations, and Interior Minister Seehofer announced a ban against the 2 cultural and artistic institutions and all their activities.
The Ministry issued a written statement on the ban and said the police were conducting searches in the North Rhine Westphalia (NRW) and Lower Saxony (Niedersachsen) states in relation to Mesopotamia Publishing and Mir Music.
Mesopotamia Publishing and Mir Multimedia had been raided on March 8, 2018 and the police conducted searches for 3 days, confiscating several truckloads of books, albums, archives and recordings.
REASON FOR THE BAN: PKK IS STILL ACTIVE
Seehofer's statement issued on the official website of the Interior Ministry said Mesopotamia Publishing and Mir Music are "side institutions" for the PKK, which has been banned in Germany since 1993.
Minister Seehofer said state organs intervene regularly to implement the ban against the PKK and defended the ban against the institutions as: "Despite the ban issued in 1993, the PKK is still active in Germany, which is why the side institutions must be prohibited."
The minister also said the institutions send the revenue from the books and CDs they sell to the PKK.
The ban against the institutions which have produced dozens of Kurdish language books and music every year will start this week, which incidentally is right before the start of the Munich Security Conference where Turkish officials will be in attendance.
Germany had issued a scandalous ban in 2008 against Roj TV as well.
RELATED NEWS: