Germany won't declare how many weapons Turkey was given
Despite tensions and crises between the Merkel government and the Erdoğan regime, Germany has sold 25 million Euros worth of weapons to Turkey in the first 8 months of the 2017. But Germany announced that they won't be declaring the whole of arms trade.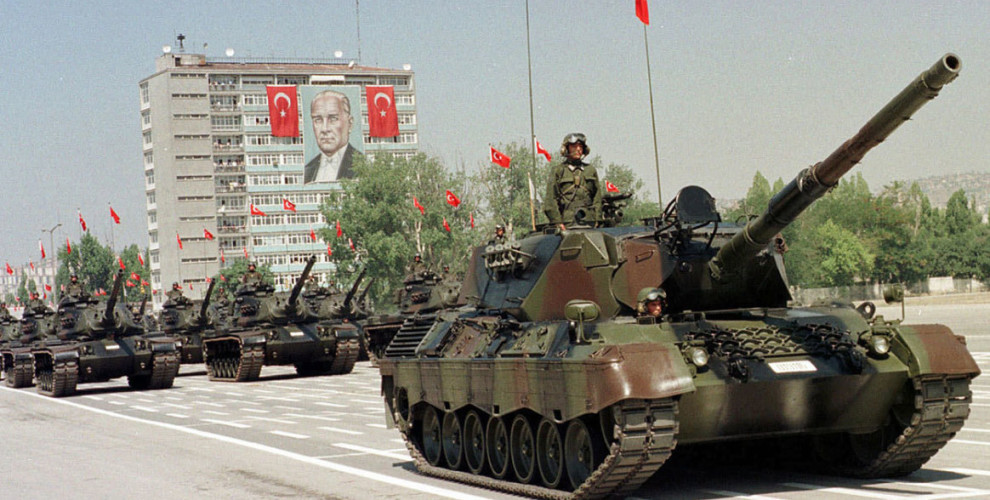 It has come to light that the arms trade between Turkey and Germany has not been affected at all by the tensions between Ankara and Berlin since early 2017 or the Merkel government's sanctions against the Erdoğan regime.
According to German law, weapons manufacturers have to get approval from the government to sell weapons abroad. The coalition government of the CDU and SPD is increasingly greenlighting the weapons sales to Turkey every day, despite the rising dissent and protests against Erdoğan.
The Merkel government responded to a written inquiry by the Greens on the arms trade with Turkey in 2017 and announced that they greenlighted 99 counts of weapons sales to the Erdoğan government by the end of August.
Germany has reportedly made 25.36 million Euros from these deals. But the Merkel government stated that they won't be declaring the details on the 3 arms deals with Ankara.
From January to August 2016, the Merkel government greenlighted 158 counts of weapons sales to Turkey in accordance with trade deals, and made 69 million Euros from them. In 2015, the number was 26 million Euros.
ERDOĞAN HOSTED RHEINMETALL IN HIS PALACE
It had come to light previously that the German weapons manufacturer Rheinmetall was to manufacture a thousand Panzers worth 7 billion Euros in Turkey. Photos from Erdoğan hosting Rheinmetall managers in his palace for this deal in November 2015 were published in the media.
Rheinmetall had put a plan in motion years ago to avoid being affected by possible crises or tensions between Berlin and Ankara. Rheinmetall chief Armin Papperger had decided to manufacture the tanks to be delivered to the Turkish army in Turkey back in 2015, and that was why he was in the palace.