Group from Duisburg takes over Freedom for Öcalan Vigil
The Freedom for Abdullah Öcalan Vigil has entered its 417th week.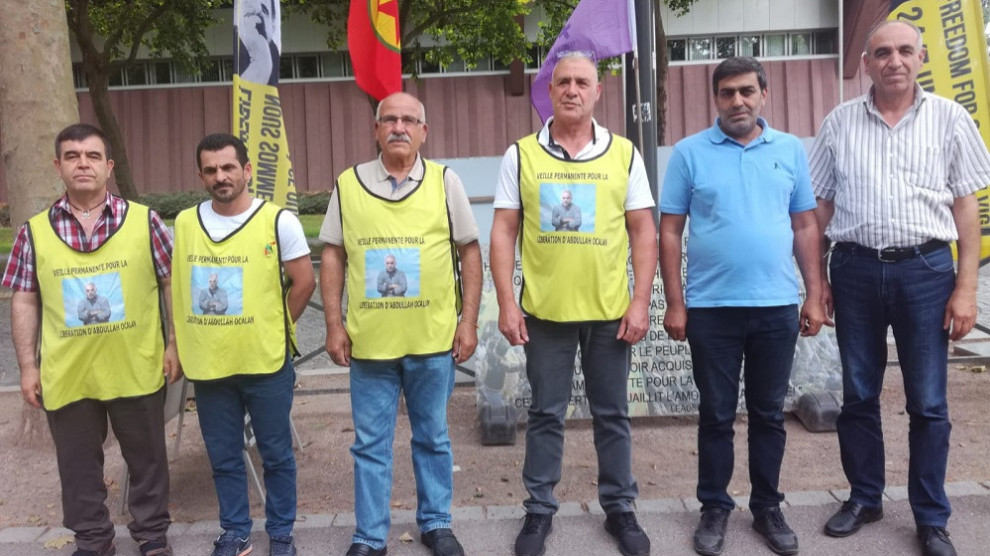 The Freedom for Öcalan Vigil in front of the Council of Europe has just celebrated its 8th year last week, and continues with determination.
This week, four people from Duisburg, Germany are taking over the Vigil. The new group consists of Kurdish people named Derej Semsur, Karaman Çelikay, Mehmet Akyol and Mahmut Demir.
In the statement made on behalf of the group, it was emphasized that the Vigil continues with the belief in the freedom for Abdullah Öcalan. Calling on all patriots in Europe, members of the Duisburg group said: "We must protect our struggle, martyrs and Leader Apo".
The Freedom for Öcalan Vigil began on 25 June 2012. The action before the Council of Europe is carried out in an area that also includes the European Court of Human Rights, the Committee for the Prevention of Torture (CPT) and the European Parliament.