HBDH destroys business center of pro-AKP member of TFF
HBDH vowed to hit capitalist-colonialist forces during the year 2020.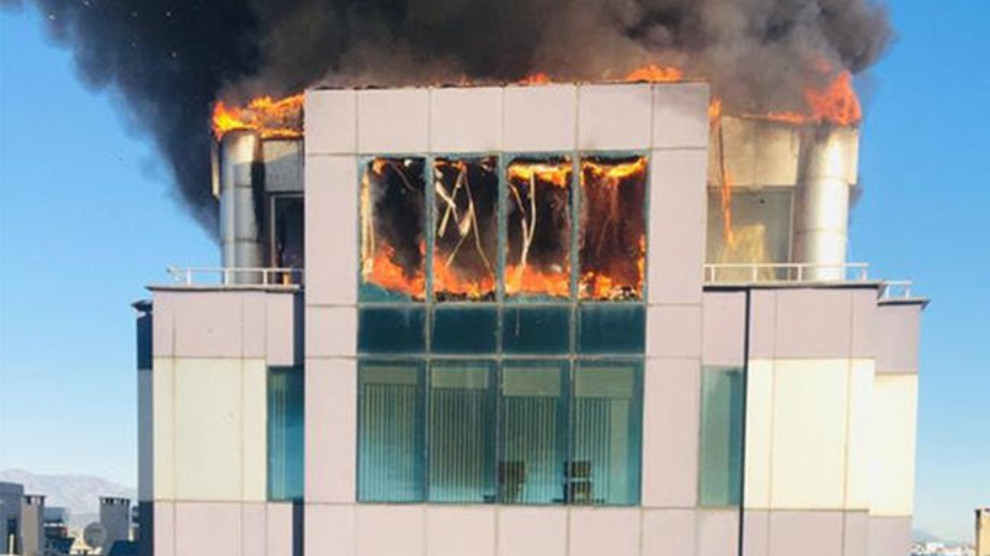 Peoples' United Revolutionary Movement (HBDH) announced that they have destroyed the business center of AKP-affiliated member of Turkish Football Federation (TFF) Executive Board, Hasan Akıncıoğlu.
A written statement said that HBDH militia destroyed the office of Hasan Akıncıoğlu, who is in close relationship with Turkish President Tayyip Erdoğan and a part of the financial world of AKP's fascist block, in Muratpaşa district of Antalya on 22 January 2020.
HBDH said that all those gathered under the Turkish Football Federation are representatives of Turkey's capitalism and partner of the Erdoğan regime in pillaging.
HBDH said they will make life unbearable for capitalist-colonialist forces in 2020 and called on all revolutionary youth and the people to deal a blow to the collapsing fascism and invited them to their march to victory.